Robbie's Produce Tip: Celery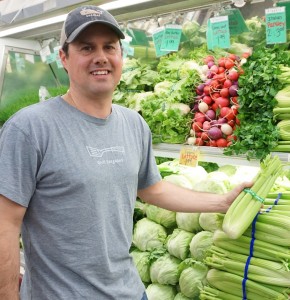 One stalk of celery goes a long way so you want it to be fresh.
Choose celery that are light green to green in color. Lighter green celery will actually be more tender than the darker green.
The bottom of the celery should have a fresh cut and not be dark brown.
The celery should be firm
The top should be free of yellow leaves
Robbie Sigona is our produce buyer. He works with local farmers and scours the market for the very best in fresh fruits and vegetables – some of you won't find anywhere else.