Toni's Top Ten Tips Featuring: PURELY PUMPKIN MUFFINS
PURELY PUMPKIN MUFFINS 
Makes 18 Muffins
Serving Size: 1 Muffin
NUTRITION PROFILE
CAL-114/PRO-10/CARB-15/FAT-2/SAT-0/CHO-4/SOD-90/FIB-2
PERCENT CALORIES FROM PRO-36%/CARB-51%/FAT-13%
Before you get started:
Use "IF YOU CARE" parchment muffin cups for easy clean up and to prevent the muffin sticking to traditional paper cups
Oat flour can be costly, make your own by tossing whole oats into your blender
To bump up the nutritional benefits, substitute Toni's Cranberry-Walnut OatMEAL instead of the whole wheat flour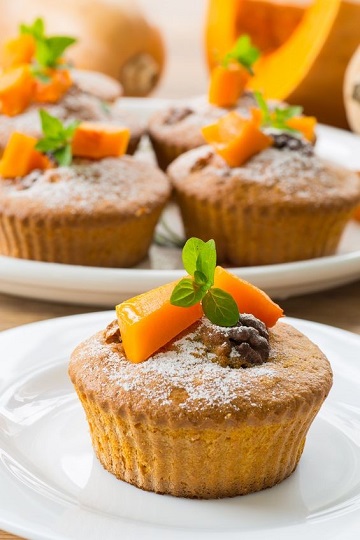 Combine in large bowl:
1 c Whole Wheat Flour | For a GF option, use Pamela's baking flour
1 cup Oat Flour | For a GF option, use Bob's Red Mill GF Old Fashioned Oats
2/3 c Vanilla Protein Powder | Show me the Whey is my favorite
½ t Pink Himalayan Sea Salt
½ t Baking Soda
1 t Baking Powder
1 T Cinnamon
1 T Pumpkin Pie Spice
½ t Ground Cloves
Combine separately:
1 T Coconut Oil
2 Egg Whites
½ c Rice Milk or Non-Fat Milk
1 c Canned Pumpkin
½ c Unsweetened Applesauce
2 T Triple Sec
3 T Local Honey
Optional: After baking, top with mango cubes or berries
Instructions:
Using a mixer, combine wet ingredients. In a separate bowl, combine dry ingredients. Mix together just until incorporated. Spoon into IF YOU CARE Muffin Cups. Bake at 350 degrees for about 18 minutes. Test with a toothpick, and be sure not to over-bake. They can dry out easily.
From my table to yours,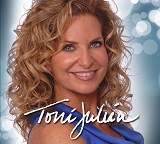 Toni Julian is a Northern California-based health advocate, nutrition adviser, fitness expert, blogger and author of BITE ME! Change Your Life One Bite at a Time. She is also the creator of Toni's OatMEAL, a complete and healthy hot protein meal that's ready in minutes Visit www.ToniJulian.com