Robbie's Produce Tips: Fresh Poblano Peppers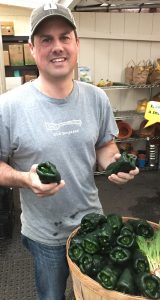 Cinco de Mayo coming up and Poblano peppers make the perfect go-to peppers as they pack a deliciously complex sweetness and subtle heat that's perfect for parties.
Here's some tips to keep in mind while selecting Poblanos.
Look for peppers that are bright, firm and crisp
Avoid wrinkled and discolored peppers
Refrigerate and use within 3-5 days
– Robbie Sigona is our produce buyer. He works with local farmers and scours the market for the very best in fresh fruits and vegetables — some you won't find anywhere else.