In the Store with Sigona's Featuring: Local Raspberry Jam
Here are two options for making quick, simple raspberry jam at home. One is raw — no heat necessary — and the other is cooked but only for a little while, and you only have to wait for it to cool before you can use it!
Raw, Sugar-free Raspberry Jam
Keeping heat away from ingredients preserves some of their naturally occurring health benefits. This raw jam just requires a blender and a refrigerator — no heat necessary, which keeps it raw. It's also free of added sugar; the dates sweeten the mixture naturally, and the chia seeds help give it a jammy texture. Use honey if you want to sweeten it up a bit more. Makes about 3/4 cup.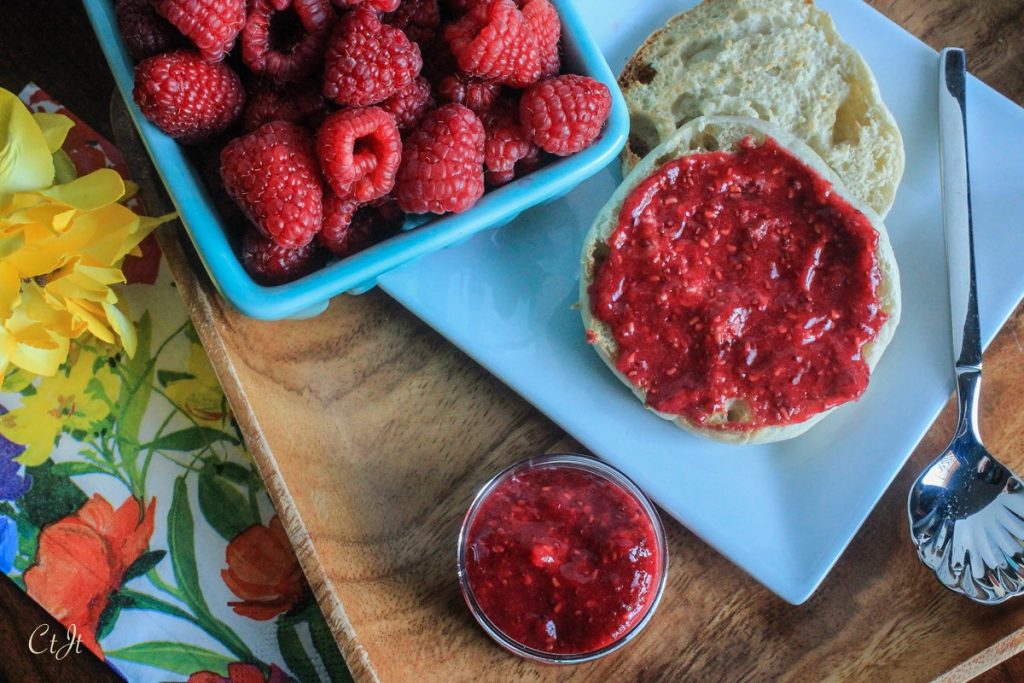 Ingredients:
2 to 3 Medjool dates, pitted and chopped
1 Tbsp. warm water
6 oz. fresh raspberries (1 clamshell)
1 Tbsp. chia seeds
1 tsp. fresh lemon juice
Honey, to taste, such as orange blossom honey from Honey Hole Honey Co., available at Sigona's
Directions: Soak the dates in a little water for about 10 minutes. Discard the water then add the dates to a blender. Pulse them a little to break them up. Add the raspberries, chia seeds and lemon juice. Blend until pureed. Taste and add honey to sweeten, if desired.
Store in the fridge in an airtight container for up to 2 weeks.
Fresh Raspberry Jam
Making jam may seem intimidating, but this couldn't be easier, especially when you're in a…jam (sorry, not sorry!) and out of ingredients for a PB & J. Adapted from Martha Stewart. Makes about 3/4 cup.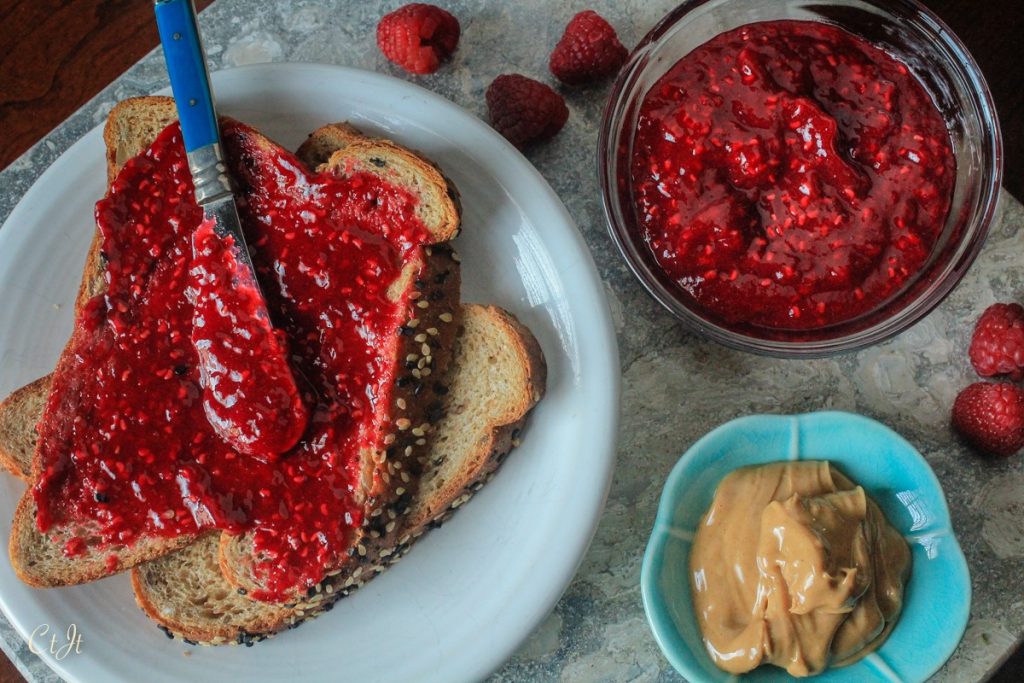 Ingredients:
12 oz. fresh raspberries (about 2 cups)
1/3 cup sugar
2 tsp. fresh lemon juice
Directions: Rinse the raspberries and shake off excess water. Add raspberries and sugar to a small skillet. Stir to coat raspberries in sugar. Add lemon juice then turn heat on to high. Cook, stirring and smashing raspberries with a spatula, until sugar is dissolved and mixture is boiling.
Turn down heat to a bubbling simmer and cook, stirring occasionally, for about 15 minutes.
Scoop half of the jam out into a bowl. Scoop the remaining mix into a fine mesh sieve positioned over a bowl. Use a rubber spatula to press the jam mix through the sieve until just the seeds remain. Discard the seeds and then stir the two jams together. (This process makes the fresh jam a little less seedy.)
Allow jam to cool before using.
Store jam in an airtight container in the fridge for up to one month.