Butternut Squash Roasted with Cranberry-Pear Balsamic and Herbes de Provence Olive Oil
This is a simple, delicious side for the holidays. Serves about 4 to 6.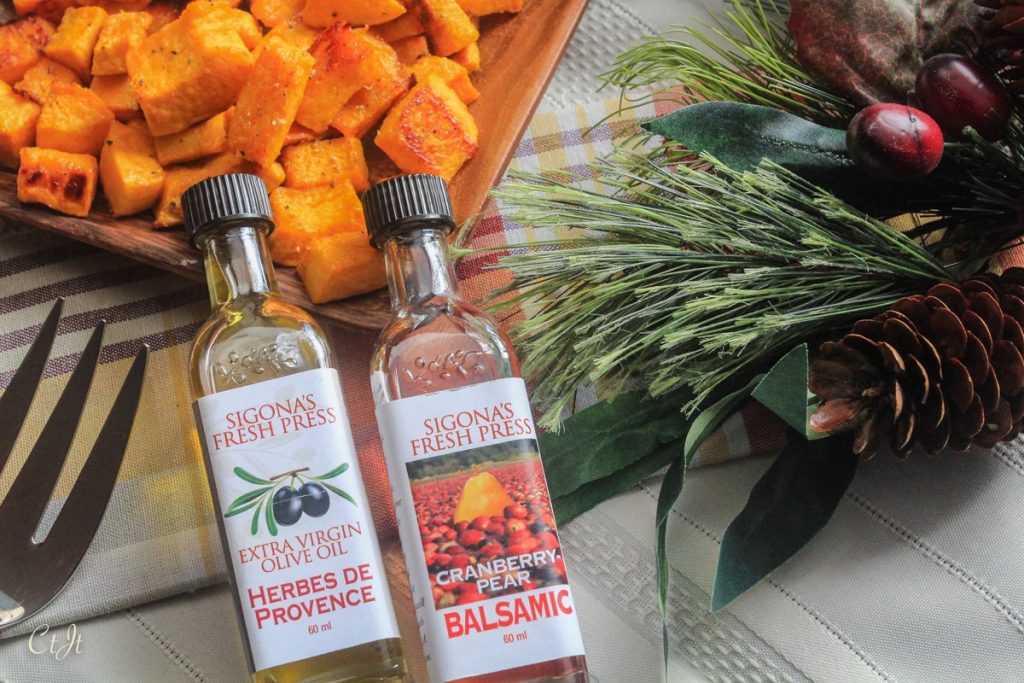 Ingredients:
1 medium-large butternut squash (about 2 1/2 to 3 lbs.), peeled, seeded and diced into 1-inch cubes (about 3 to 4 cups)
1/4 to 1/3 cup Sigona's Cranberry Pear White Balsamic (more or less depending on cups of squash)
2 1/2 Tbsp. Sigona's Herbes de Provence Olive Oil
Sea salt and black pepper, to taste
Directions: Preheat oven to 375°F. Line a rimmed baking sheet with foil; set aside.
In a large bowl, whisk together the balsamic and olive oil. Add the squash and toss until all pieces are coated evenly.
Use hands or a spoon to scoop the squash out onto the baking sheet, spreading it out in a single layer. Drizzle any remaining balsamic and oil on the squash. Season generously with salt and pepper.
Roast for 35 to 40 minutes; stir squash around or shake the pan at least twice while roasting so the pieces don't stick or get too crispy on the bottom. Roast until the squash is tender and has a nice caramelized color.
Taste for seasoning, transfer to a serving dish and enjoy warm. Drizzle lightly with more olive oil or balsamic, if desired.