In the Store with Sigona's Featuring: Sweet Potatoes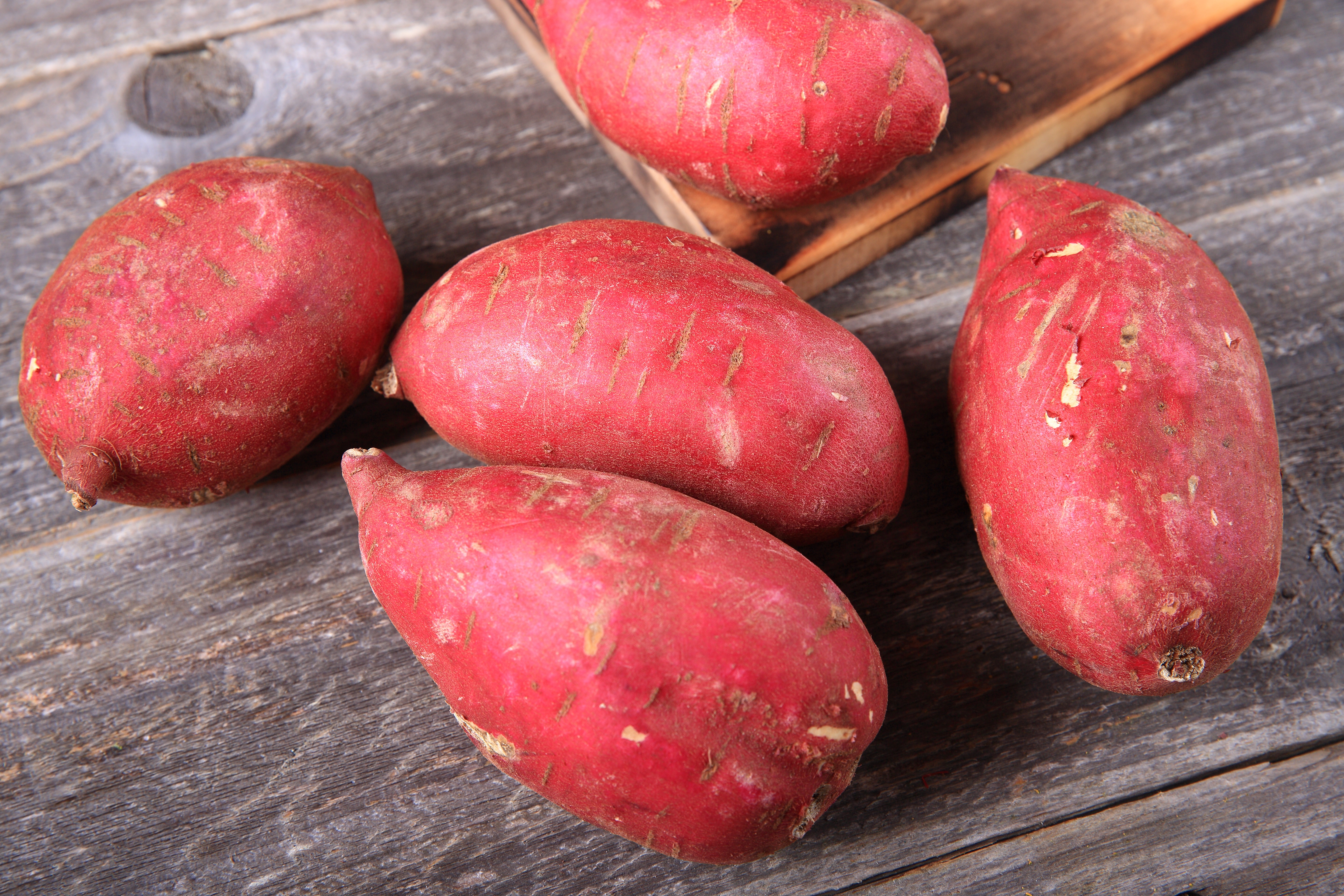 Sweet potatoes: the latest 'it' food
Diane Rezendes, food writer
While kale isn't leaving hipster salads and smoothies anytime soon, it's making more and more room for the humble sweet potato. 
Traditionally, most people think of a sweet potato in one of three ways:  the just-for-Thanksgiving treat with marshmallows on top.  Or else as the star ingredient in sweet potato pie, connecting to family and generations long past.  Or perhaps it's a change-of-pace from the usual baked potato on the side.
In any case, if you use and enjoy sweet potatoes, you are quite on-trend among the food cognoscenti.  And with good reason.  They're discovering what you've known a long time.
Rich and sweet, the sweet potato crams powerful nutrition in a neat package.  Loaded with Vitamin A and C, it's a good source of fiber (skin on, please).
Easy and versatile, it's terrific as a side dish (slice and bake to caramelized perfection), as an uncommon ingredient in a classic recipe (add bite-size pieces to chicken soup to give your broth more complexity and subtle sweetness), and of course, it's the nonpareil star of iconic sweet potato pie.
In this issue, we're featuring the Red Diana sweet potato with its rosy skin and brilliant orange flesh.  Particularly moist and known for its sweetness, the Diana is related to the more familiar garnet.  We've got both organic and conventionally-grown sweet potatoes in from Fresno for you to enjoy.
Neither potato nor yam
A potato is not a sweet potato and a sweet potato is not a yam.  They're from three distinct botanical families.  Potatoes are nightshades (think peppers, eggplant, and tomatoes).  Yams are from the lily family. Sweet potatoes, originating in the Americas, belong to the morning glory family.
Thanks to an inadvertent mislabeling by importers, sweet potatoes were labeled 'yams.'  The name stuck, and you may still see signs for yams posted by sweet potatoes.
A true yam is white-fleshed (as some sweet potatoes can be) but it's got a rough skin and very little of the beta-carotene we associate with the beautiful deep orange color of a typical sweet potato.  However, with more than 5,000 varieties of sweet potato worldwide, colors range from a creamy white to a rich purple (the white and purple tend to be drier and more starchy than their orange cousins).
Choosing & using
Check Robbie's tips for selecting the best sweet potatoes.  To prep, you don't need to peel it unless that's your preference (lots of great fiber in the skin, and tons of nutrition right under it). Just scrub it well and cut it into cubes, wedges, or slivers –whatever your preparation calls for. Be sure to take a look at some delicious recipes featuring sweet potato.
To bake them, pierce the skin to hasten cooking time and let steam escape.  (Or you may find yourself scraping a caramelized sticky mess off the inside of your oven!)
In a hurry?  Slice or cube it. Then sauté in Sigona's Fresh Press Extra Virgin Olive Oil for about 10 minutes or till tender.
Storing: one 'do' and one big 'don't'
A cool place is good: the ideal would be a cellar, should you be lucky enough to live in a house that has one.
Avoid the refrigerator for uncooked sweet potatoes. It might seem like a good idea but the unfortunate result will be an 'off' taste and a hard center.