Wild Raspberry White Balsamic Martini
This is a fantastic, savory martini with a hint of color that's easy to make and is sure to impress. Our wild raspberry white balsamic is more of a grown-up balsamic in that it is more tart than our traditional red raspberry balsamic. Mixing vinegar in cocktails is a popular move by some of the trendiest bartenders, and is a combination you'll just have to try to appreciate. Serves 1.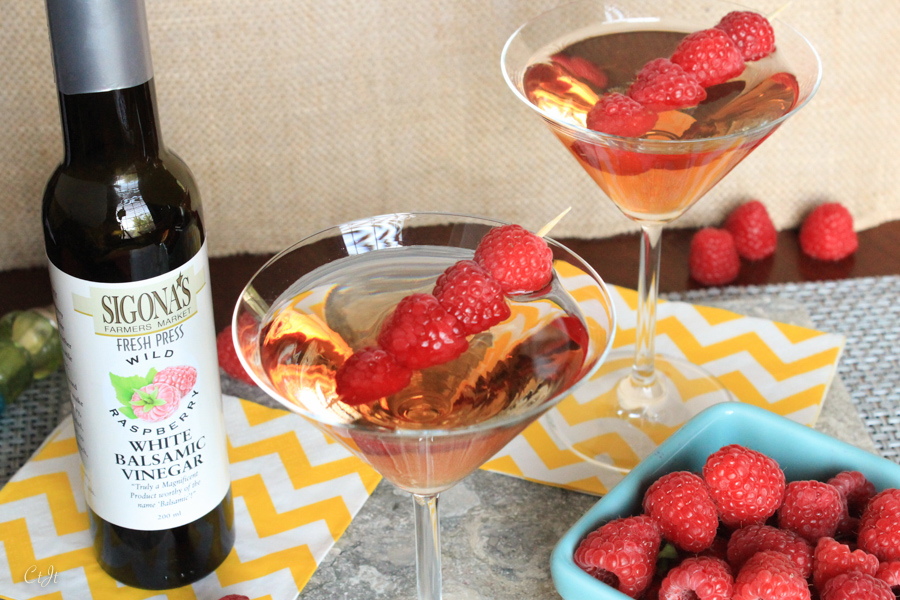 Ingredients:
2 parts vodka (3, if you're feeling adventurous)
Fresh raspberries, for garnish
Directions: Add vodka, balsamic and ice in a cocktail shaker. Shake well then strain and pour into a glass. Garnish with a few fresh raspberries on a skewer.