In the Kitchen with Sigona's Featuring: Satsuma Mandarins
Creamy, Vitamin-C-Packed Satsuma & Persimmon Smoothie
It's that time of year where we can all use an extra punch of Vitamin C to help stave off colds. Citrus, ginger and turmeric all provide properties to help you stay healthy or even feel better fast. This smoothie doesn't taste like a trick to cure you, it's simply creamy, flavorful and full of good. Almost like orange juice meets Jamba Juice. Serves 1 to 2.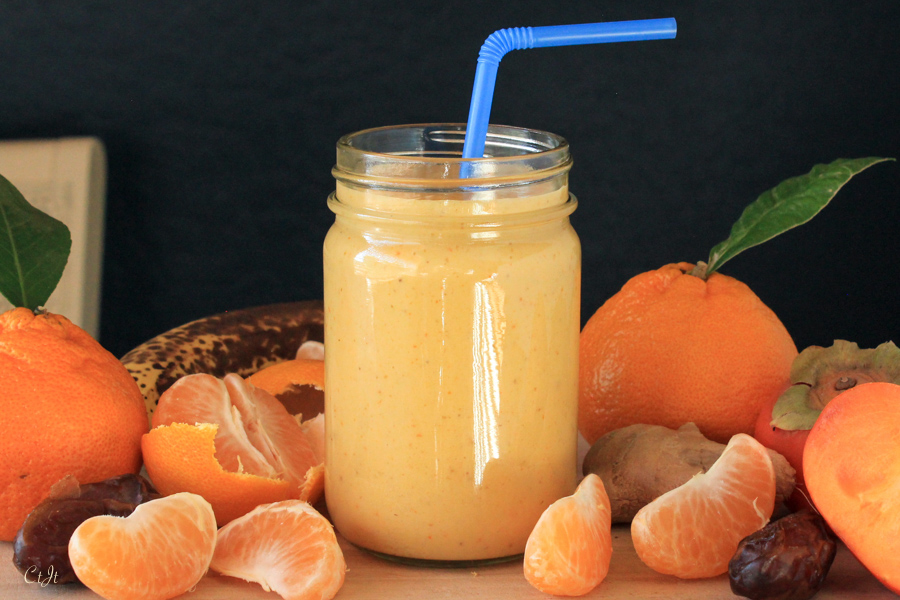 Ingredients:
1 satsuma mandarin, peeled
1 frozen banana, chopped
Half a Fuyu persimmon, chopped
2 Medjool dates, pits removed
1/2 cup plain yogurt, dairy-free or regular (milk or milk alternatives are another option)
1/2 to 1 tsp. fresh grated ginger, to taste
1/2 tsp. fresh grated turmeric
Cold water, as needed, to reach desired consistency
Directions: Add all ingredients to a blender. Blend until ingredients are incorporated and smooth. Add water as necessary to reach a desired consistency.
Satsuma Mandarin, Spinach and Farfalle Pasta Salad with Teriyaki-Ginger Dressing
Simple, healthy and delicious, this is a great salad for lunch or dinner. Adding cooked chicken strips would give the salad some protein for a heartier meal. Alter the pasta to spinach ratio for a lower-carb option if desired. Inspired by Creme De La Crumb. Serves 4 to 6.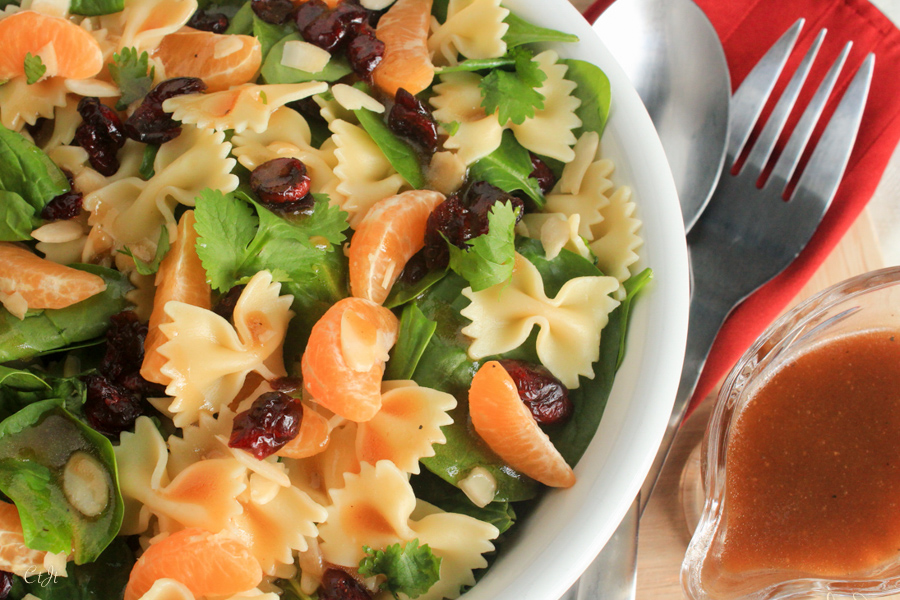 Salad:
8 oz. farfalle pasta (look for fresh, locally made Saporito Fine Pasta, available at Sigona's)
4 cups baby spinach, stems removed
1/2 cup apple juice sweetened dried cranberries, available at Sigona's
1/3 cup sliced blanched almonds
2 to 3 Satsuma mandarins, peeled and segmented
1/4 cup cilantro, roughly chopped
Optional: 2 to 3 green onions, sliced
Dressing:
Directions: Cook pasta to al dente according to package directions. Drain, rinse with cold water and set aside.
Meanwhile, combine the dressing ingredients in a jar or or a bowl and shake or whisk to combine. Chill until ready to serve.
In a large bowl combine the pasta with spinach, cranberries, almonds, Satsumas, cilantro and green onion, if using. Just before serving, add a couple tablespoons of the dressing and toss the salad to coat the pieces evenly. Add more if desired and/or serve remaining dressing on the side.