Truffle Button Mashed Yukon Gold Potatoes
Complete your dinner with our creamy, fantastically flavored mashed potatoes mixed with melty Triple Crème Truffle Button. This handmade cheese is the result of a collaboration between Sigona's and local Stepladder Creamery in Cambria, Calif. The potatoes are simply incredible and pair well with a grilled steak and steamed asparagus. Serves 2 to 4.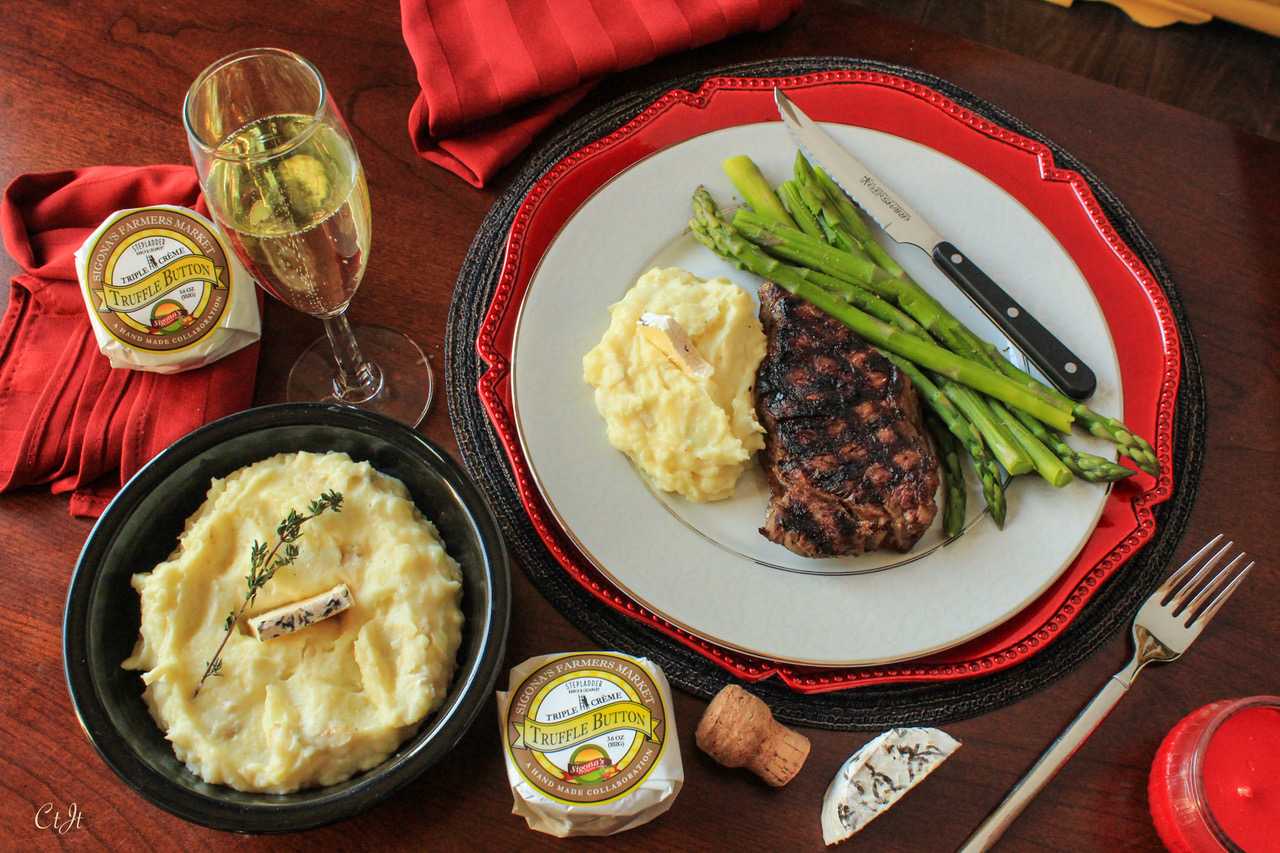 Ingredients:
2 medium Yukon gold potatoes, about 1 lb., diced
1 Tbsp butter
1 to 2 cloves garlic, to taste
1/2 cup milk
About 1.5 oz (half a round) Sigona's Triple Crème Truffle Button, diced
Salt and pepper, to taste
Garnish: chopped parsley, chives or other herb
Directions: Add potatoes to a medium saucepan. Fill pot with enough water to just cover potatoes; add salt and bring mixture to a boil over high heat. Boil potatoes about 15 to 20 minutes or until fork tender. Drain and set aside.
In a small saucepan melt the butter over medium heat. Add the garlic and cook for about 30 seconds or until fragrant. Add the milk and heat a few minutes, stirring occasionally, but do not allow it to come to a boil. Remove from heat.
Return the potatoes to the medium saucepan. Mash or rice the potatoes, adding the milk mixture about half way through the mashing process, stirring and mixing to incorporate the milk.
Add the brie, a couple cubes at a time, stirring the mixture as it melts. If necessary, add a little low heat to the pot to help the cheese melt. Transfer to a serving dish, garnish with herbs and serve immediately.