Wild Rosemary Oil & Herb Roasted Baby Heirloom Tomatoes
Roasting tomatoes bring out their natural sweetness, and roasting them with an herbaceous infused olive oil gives them an intense flavor unmatched by only adding herbs to the roasting process. These burst tomatoes are simply fantastic on fish, gyros or simply served with ricotta and flatbread or crackers. Serves about 4 to 6.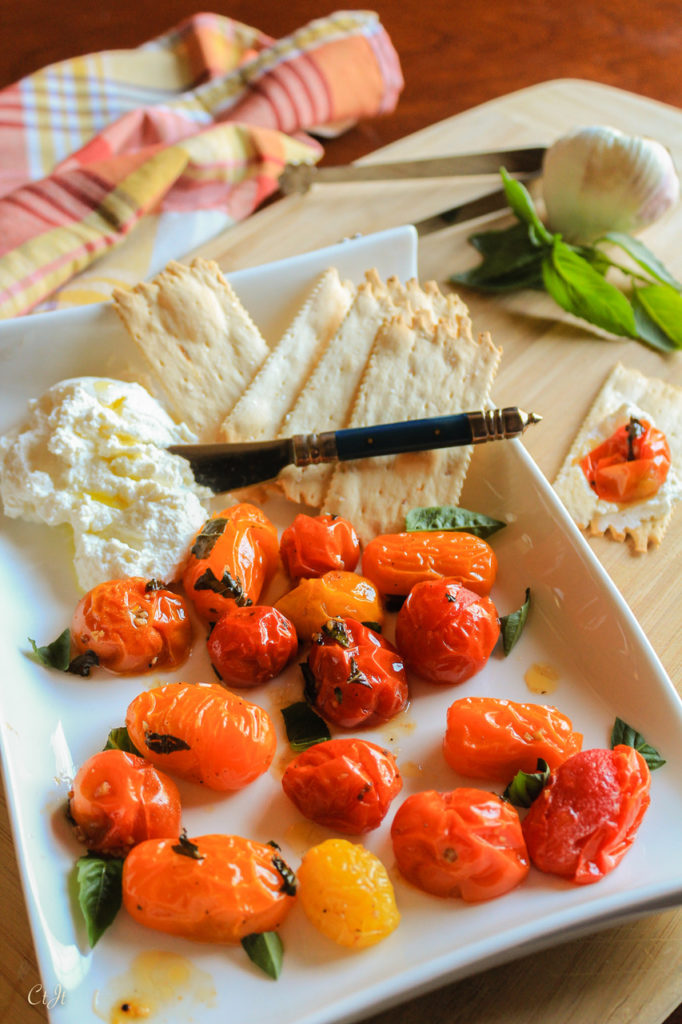 Ingredients:
1 pint locally grown, organic, baby heirloom tomatoes
2 Tbsp Sigona's Wild Rosemary Olive Oil, plus more for drizzling
2 cloves garlic, minced
3 Tbsp chopped fresh basil, divided
Salt and pepper, to taste
Serving options:
Pan-seared fish
Ricotta and seasoned crackers or flatbread
Mediterranean gyros with tzatziki
Directions: Preheat oven to 400°F.
Place tomatoes in a 9×13 glass roasting dish. Drizzle with olive oil, add the garlic, half the basil, salt and pepper. Gently mix ingredients together in the dish by simply swishing the dish from side to side, moving the ingredients around until well coated.
Roast for 15 to 20 minutes or until the tomatoes have wrinkled and the skin has popped. Remove from oven and transfer to a serving dish, juices and all. Top with remaining basil and, if desired, more olive oil. Serve warm.