Build Your Own Cheese Board with Fresh Figs, Cheeses, Chutney, and Cured Meats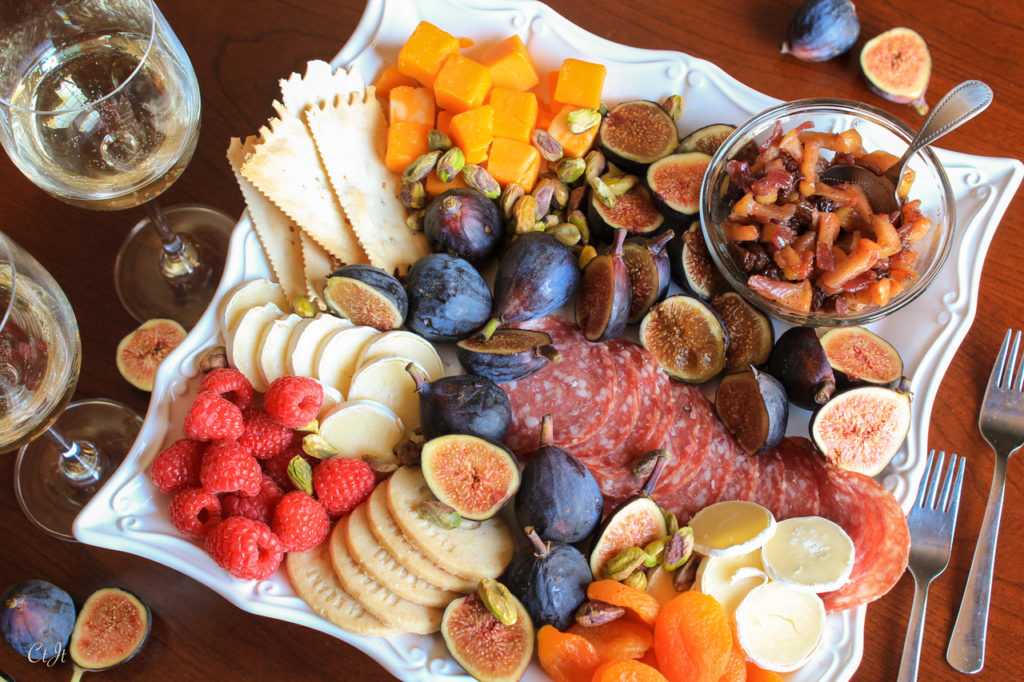 The beauty of a cheeseboard or charcuterie platter is that you can add or take away any ingredients you want, however it suits your palate or the season. Fresh figs are a delicious indulgence as summer comes to an end, so eat up while you can!
Suggestions:
Fresh black mission figs, halved and whole
Brie, sliced
A savory chutney or quince paste
Cubed or sliced hard and soft cheeses, such as Gouda, Brie, Cheddars, Blues, goat cheese, Swiss, or Gruyere
Cured meats such as salami and prosciutto
Dried fruits, such as Blenheim apricots, cranberries, apple rings
Nuts, such as pistachios, pecans (flavored or plain), almonds (flavored or plain)
Fresh fruits, such as grapes, apples, berries
Crackers, plain or seasoned, such as Rustic Bakery Artisan Crisps or Flatbreads, Carr's Crackers, Bruschettini, or Crunchmaster Multi-Seed crackers.
Sweet or savory tea biscuits, such as Elegant & English Artisan Biscuits
Olives or other marinated options from Sigona's Olive Bar
Directions: Arrange the ingredients on a platter in an appealing way, positioning similar items across from each other instead of directly next to each other. Enjoy!
---