October Olive Oil & Balsamic Sale: Must-Try Recipes!
Harissa-Seared Scallops with a Mango Balsamic Salsa
This dish packs a sweet heat made from a combination of our spicy harissa red chili oil and our mango white balsamic — a combination inspired by the mango con chili treat. This would also work with shrimp or prawns. Serves 4.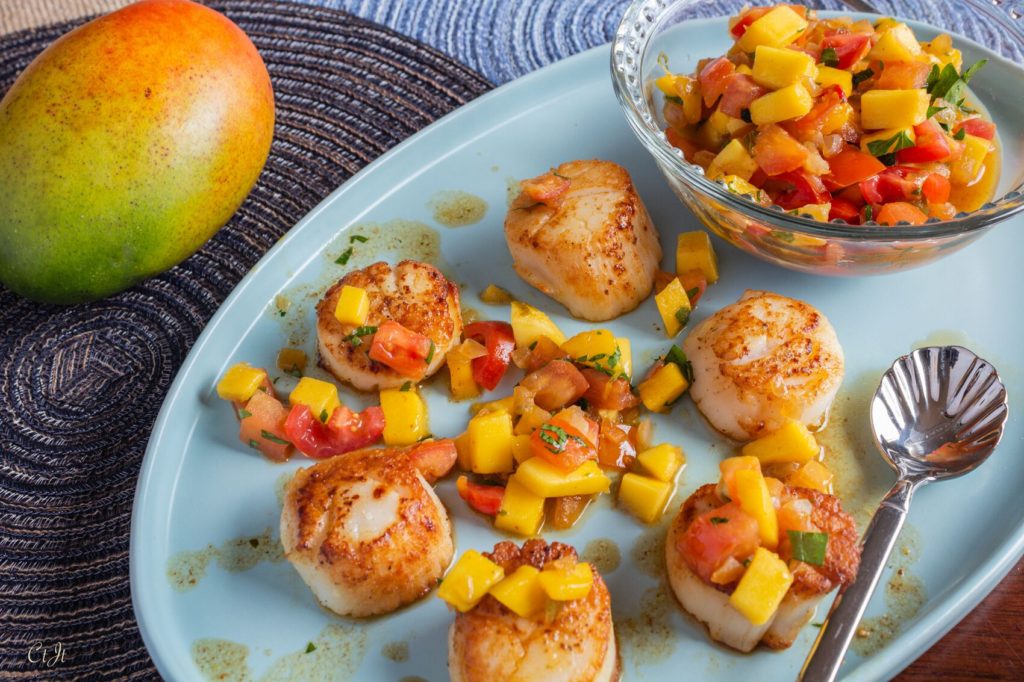 Ingredients:
1 large tomato, diced (about 3/4 cup diced)
Half an onion, diced
Half a jalapeño, seeded and diced
1 Tbsp Sigona's Harissa Red Chili Olive Oil (it's spicy!)
1 Tbsp butter
8 large dry-packed sea scallops
Salt and pepper, to taste
3 Tbsp Sigona's Mango White Balsamic
1 large mango, such as a Keitts, peeled and diced (at least 1 cup)
2 tbsp chopped fresh cilantro
Directions: Stir together the tomatoes, onion and jalapeño in a bowl. Set aside.
Rinse and pat dry the scallops. Season both sides with salt and pepper. Set aside.
Add the harissa oil and butter to a large skillet over medium-high heat. When the butter has melted and the combination is just starting to smoke, add the scallops, being careful that they don't touch. Cook for just 1 minute 30 seconds each side, flipping once. Scallops should have a nice golden-brown sear that is about 1/4 inch deep on each side, and the middle should still be slightly translucent. Use tongs to transfer just the scallops to a plate; set aside, keeping warm.
Reduce heat to medium and add the balsamic to the skillet to deglaze. Use a wooden spoon or rubber spatula to scrape up the brown bits from the bottom of the pan as the balsamic reduces. After 2 minutes, add the tomato and onion mixture; cook, stirring, for another 2 minutes. Transfer mixture to a bowl and stir in the mango and cilantro.
Serve the scallops with the mango salsa, either on the side or spooned over the top.
Vodka Tonic with Key Lime Balsamic
Of course, G&Ts are best with a spritz of lime juice, but you'll be pleasantly surprised how refreshing the drink can be with a bit of our key lime white balsamic. Impress your guests with this unique, easy drinking cocktail. Serves 1.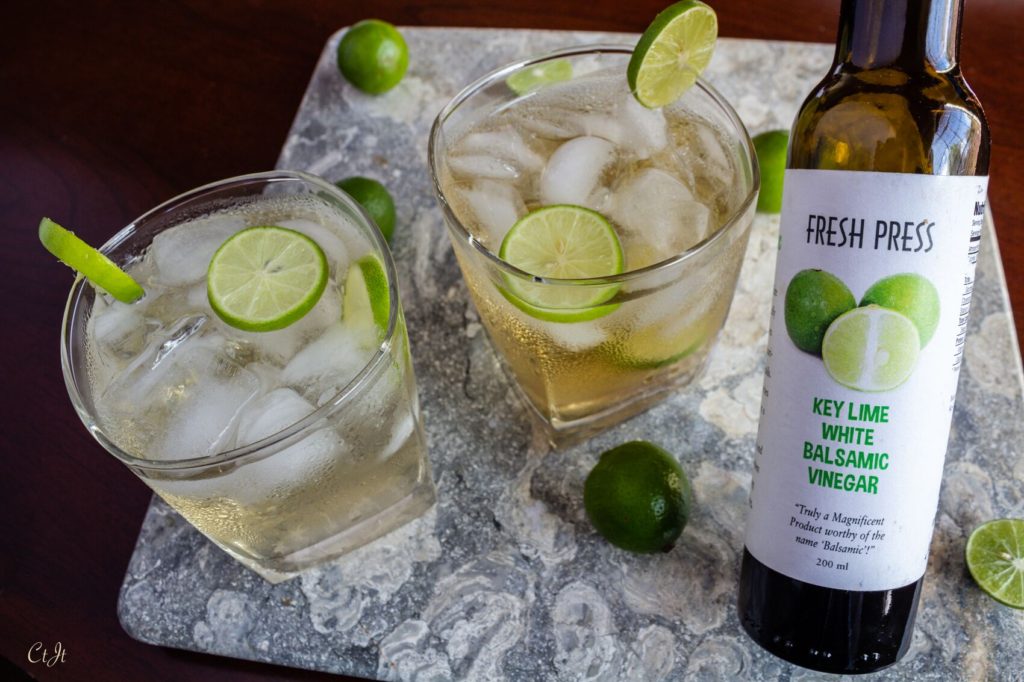 Ingredients:
5 oz tonic water (preferably light/low sugar), or seltzer
2 oz vodka
1 1/2 tsp Sigona's Key Lime White Balsamic, or to taste
Key limes, for squeezing and garnish
Ice
Directions: Add the vodka and balsamic to a glass. Squeeze in juice from a quarter of a key lime. Fill glass with ice and then add the tonic water. Gently stir. Add 2 slices of key lime to the glass and another on the rim for garnish, if desired.