Savory Apple Chutney with Gravenstein Apple White Balsamic
Savory Apple Chutney with Gravenstein Apple White Balsamic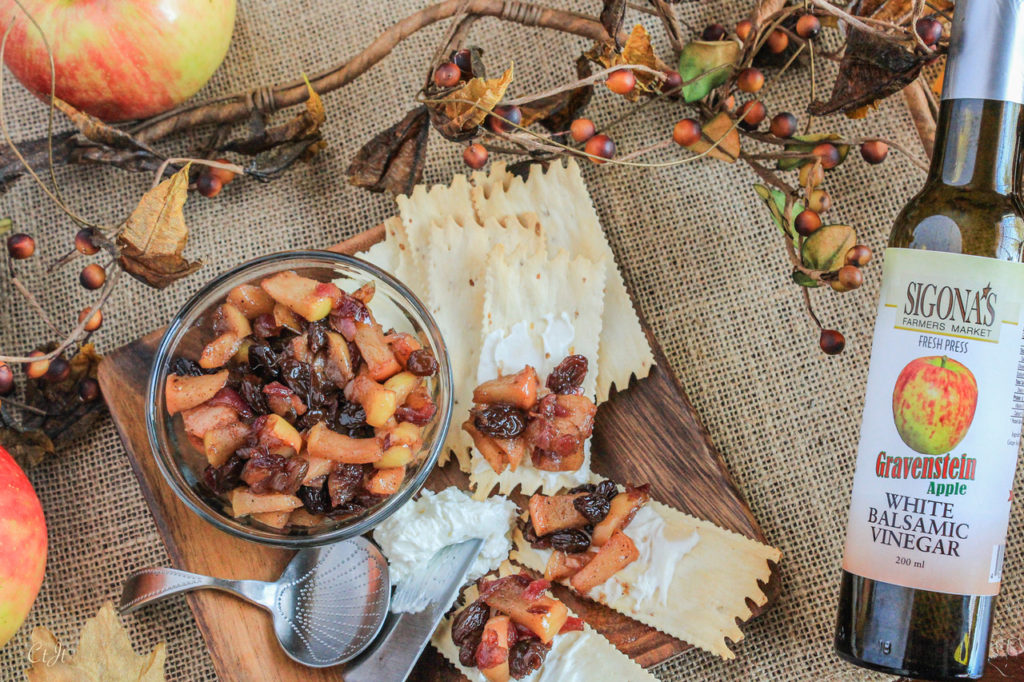 Whether used as topping for grilled pork, to grace a cheese board or line the inside of a sandwich, this chutney is simply perfect. The savory notes from the warm spices and onion go well with the sweet tang of the apples and our Gravenstein white balsamic. If you're looking for something new, try it with a little mild, creamy cheese, such as brie or even cream cheese, on top of an Elegant & English baked apple & custard tea biscuit. Makes about 1 1/2 to 2 cups.
Ingredients:
Directions: In a medium, heavy-bottomed saucepan, combine the oil, onions, salt, allspice, nutmeg and cinnamon. Cook over medium-low heat, stirring frequently for 2 minutes, then add the ginger and continue to cook, stirring frequently, for about 7 to 10 minutes.
To the mixture add the apples, raisins and sugar. Stir until the sugar dissolves then add in the remaining oil and all the balsamic. Lower heat to low and simmer the mixture, stirring occasionally, for about 35 minutes or until the apples have softened and the mixture is thickened. Reduce the heat to low if necessary to keep the bottom from scorching while the apples soften.
Serve warm or at room temperature. Keeps in the fridge in a sealed container for 7 to 10 days.