Recipe Roundup: Satsuma Vanilla Cream White Balsamic Recipes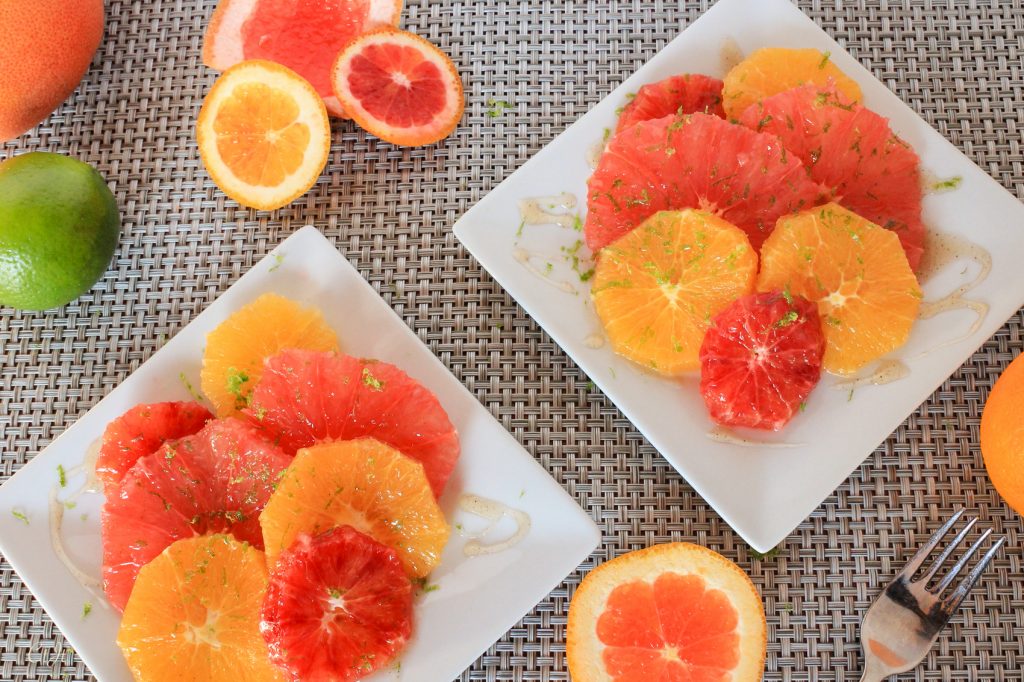 Citrus Salad Drizzled with a Spiced Satsuma Vanilla Cream Balsamic Reduction
Grapefruit has a zing to it, as you know, but mixing it with other citrus and drizzling the array with a sweet balsamic reduction softens the punch. This dish is nice as a side for breakfast or served simply as dessert (if you serve it along side a scoop of yogurt or gelato, we won't tell anyone). Inspired by Sunset. Serves 4 to 6.
Ingredients:
A pinch of ground cardamom
A pinch of ground allspice
2 Texas Rio Star grapefruit
2 Navel or Cara Cara oranges
2 blood oranges
Zest of one lime
Directions: Bring the balsamic and spices to a boil in a small saucepan over medium-high heat. Reduce heat to low to allow mixture to simmer and reduce reduce by half, stirring occasionally. This takes some time, but have patience and do not increase the heat or the reduction will be too hard. Once reduced, remove from heat and allow to cool a little. It will thicken as it cools.
Meanwhile, slice the peel and pith from the citrus: Cut the top and bottom off of your citrus. Working form top to bottom, run a sharp knife down the side of the fruit, removing both the pith and peel to leave only the fruit by getting as close to the flesh as possible. Go back over it to slice off any remaining pieces of pith from the fruit so no white remains.
Slice the citrus horizontally into rings about 1/4-inch thick. Arrange the fruits either on a platter or on individual serving dishes, providing about 2 of each variety per person. Drizzle half or all of the balsamic reduction over the dish and finish with lime zest. Serve immediately.
One Skillet Chicken with a Satsuma-Vanilla & Marmalade Glaze
This dish is similar to orange chicken from your favorite Chinese restaurant. Next time you have a desire for takeout, try this recipe instead. It's simple, healthy and delicious! Serve with sautéed broccolini or even garlic mushrooms. Serves 4.
Ingredients:
Directions: In a medium bowl, whisk together the balsamic and the marmalade. Set aside.
Heat the Persian Lime olive oil in a large skillet over medium-high heat. Salt and pepper both sides of the chicken then add them to the skillet. Cook chicken for about 10 minutes, flipping once, until chicken is cooked through and is crispy brown on the outside. Transfer to a plate and set aside.
To the same skillet, over medium heat, add the balsamic mixture. Stir, scraping the brown bits up from the bottom of the skillet. Reduce heat to low and simmer for about 1 minute. Reintroduce chicken to the skillet, spooning the sauce over the chicken. Simmer the ingredients together for about two minutes then remove from the heat.
Transfer chicken to a serving dish, drizzle with remaining glaze and sprinkle with sesame seeds. Serve immediately.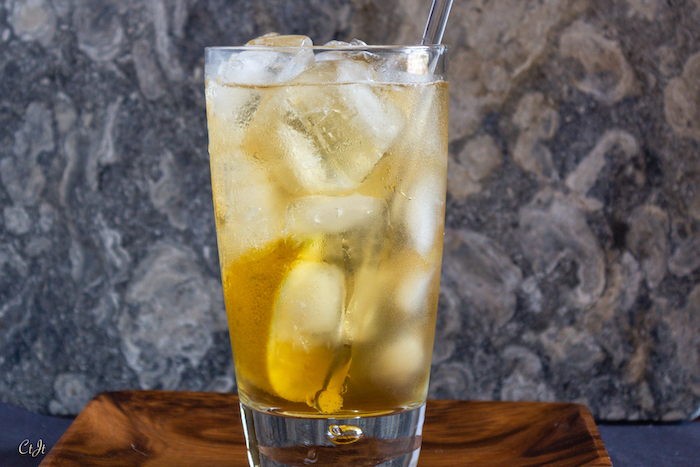 Sigona's Satsuma Whiskey Rickey
A citrusy and bright cocktail made with a little or a lot whiskey. We like using a little less than a shot to make a more refreshing cocktail with a slight whiskey taste. Meyer lemons get part of their heritage from the satsuma, so the sweeter flavor of the Meyer, rather than a regular lemon, lends itself beautifully to this drink. Serves 1.
Ingredients:
A quarter of a Meyer lemon
Ice
1/2 oz to 1 oz whiskey, to taste/preference
Sparkling water, such as Pellegrino, or use tonic, seltzer or club soda
Directions: Crush the lemon, rind and all, in the bottom of highball glass. Fill glass with ice. Add whiskey and balsamic. Top off with sparkling water.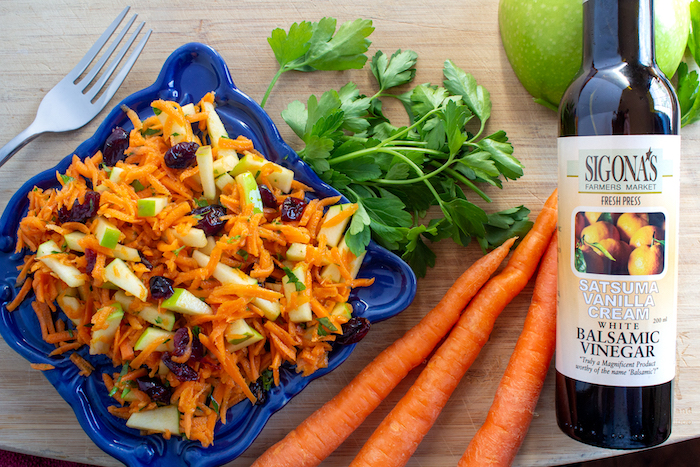 Shredded Carrot Salad with Apples, Cranberries and a Satsuma Vanilla Cream Vinaigrette
A raisin and carrot salad graced many a table back in the last century, but we've but a new spin on the old classic, introducing our satsuma vanilla cream white balsamic and eliminating the mayonnaise. What we have here is a bright, slightly sweet carrot salad with tangy cranberries, crisp apples and citrus-vanilla notes from our infused balsamic. Pairs well with pan-seared pork chops. Serves 4. Easily doubled.
Ingredients:
1/2 tsp Dijon mustard
1/2 tsp salt
8 oz carrots, shredded
1/2 a Granny Smith apple, diced
1/3 cup dried cranberries (find them in Sigona's dried fruit & nut section)
2 Tbsp chopped fresh parsley
Directions: In a medium bowl, whisk together the olive oil, balsamic, dijon and salt. Add the carrots, apple, cranberries and parsley; gently stir to combine. Cover and refrigerate for 1 hour; gently stir the salad again before serving.
---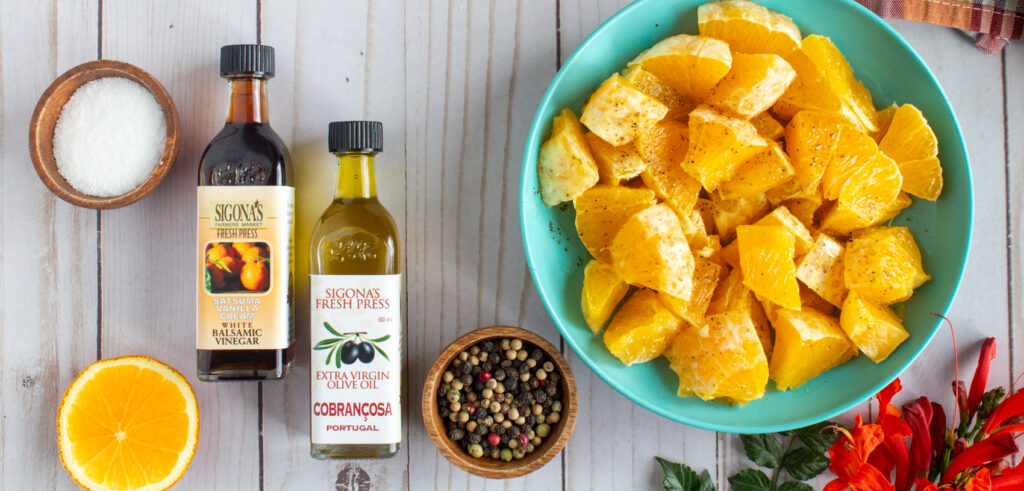 Sweet Navel Oranges with Sigona's Cobrançosa Oil and Satsuma Vanilla Cream Balsamic
One of my favorite ways to enjoy citrus in winter, when it's in season, is to stir peeled navel orange segments together with a mixture of fresh olive oil and our satsuma vanilla cream white balsamic, finishing the dish with coarse salt and a healthy sprinkling of freshly ground rainbow peppercorns. This is a twist on a classic, after-dinner, Sicilian-style dish that my Grandpa Franzella used to make, although he didn't use balsamic. I personally prefer to use more oil than balsamic, but I suggest you start with an equal ratio and adjust to your taste. Serves 2. Enjoy – Carmelo Sigona
Ingredients:
2 Navel oranges
1 Tbsp Sigona's Fresh Press Cobrançosa Extra Virgin Olive Oil (*see note)
1 Tbsp Sigona's Satsuma Vanilla Cream White Balsamic (*see note)
Coarse salt
Freshly ground pepper from rainbow peppercorns
Directions: You can either supreme the citrus or use this quick-prep approach, as seen in our olive oil tasting webinar. Slice off the top and bottom of the oranges then score the peel so it's easier to remove. Remove the peel then slice the oranges horizontally into 3 rings. Break up the rings into segments.
In a medium bowl, whisk together the olive oil and balsamic until emulsified. Add the oranges and toss to coat. Allow mixture to sit for a few minutes.
Just before serving, gently toss again. Finish with a sprinkling of salt and pepper.
Chef's note: I prefer a 2:1 ratio, sometimes even a 3:1, of oil and balsamic, but I suggest you start with an equal ratio and give it a taste test to see what you like best.
---
Local Mountain Grown Peach & Organic Heirloom Tomato Salad with Sigona's Satsuma Vanilla Cream White Balsamic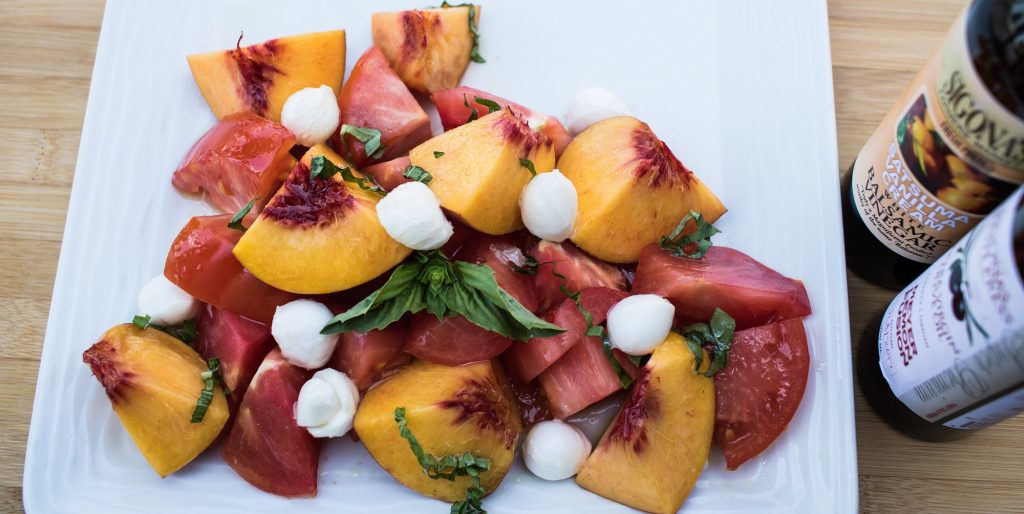 Here's a summer recipe that's light, satisfying and so easy to make—perfect for lunch, dinner, or a party appetizer! You only need 8 ingredients:
Ingredients:
Pinch of salt
Pinch of red pepper flakes (optional)
2 large organic Heirloom tomatoes, cut into pieces
2 local Mountain grown yellow peaches, cut into pieces
8 ounces Fresh Mozzarella Ciliegine, (we recommend Galbani, available at Sigona's!)
3 Tbsp freshly chopped basil
Directions: In a cup, mix the balsamic, olive oil, pinch of salt and pepper flakes (optional). Using a whisk or fork, mix ingredients until thoroughly combined. Set aside.
Meanwhile, place the tomatoes and peaches on a platter or plate. Top with fresh mozzarella cheese balls and basil. Drizzle the balsamic dressing over the salad and serve.