Esquites ~ Mexican Street Corn Salad
If you love elotes – and really, who doesn't – then you'll love this salad. We use our smoky chipotle oil to add another layer of flavor and a little heat to the dish, too. This is a great side for Taco Tuesday! Serves 4.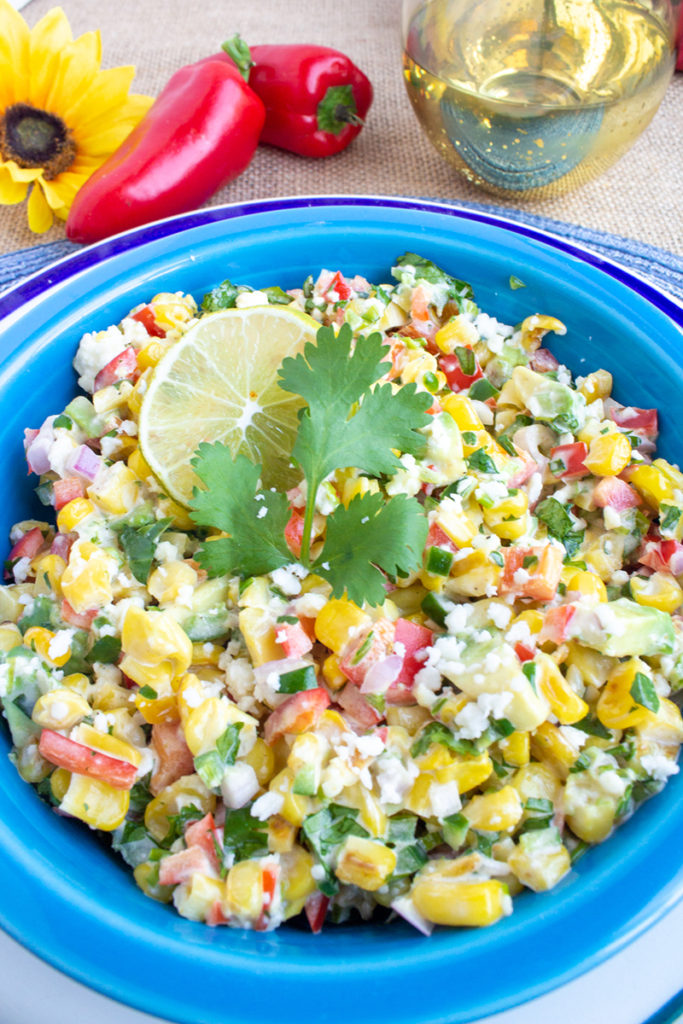 Ingredients:
2 Tbsp Sigona's Chipotle Olive Oil
2 cups of corn (about 3 to 4 ears, cut from the cob)
3 mini sweet peppers, halved, seeded and diced
3 green onions chopped
1 shallot, diced, or 1/4 cup diced red onion
Half a jalapeño pepper, seeded and minced
1/4 cup chopped fresh cilantro, plus more for garnish
1 Tbsp sour cream or plain yogurt
1 Tbsp mayonnaise
Juice of one lime
1/2 tsp cumin
Black pepper, to taste
Half a medium avocado, chopped
Crumbled cojita, about 1/2 cup, divided
Directions: Heat the chipotle oil in a medium skillet over medium-high heat. Add the corn and sauté, stirring occasionally, until fragrant and some pieces are slightly charred. Remove from heat and transfer to a large bowl.
To the same bowl, add the peppers, onions and jalapeño.
In a small bowl, whisk together the sour cream, mayo, lime juice, cumin and black pepper. Stir the dressing into the corn mixture then gently fold in the avocado and half of the cojita.
Transfer to a serving bowl, top with remaining cojita and garnish with cilantro.