Chimichurri Sauce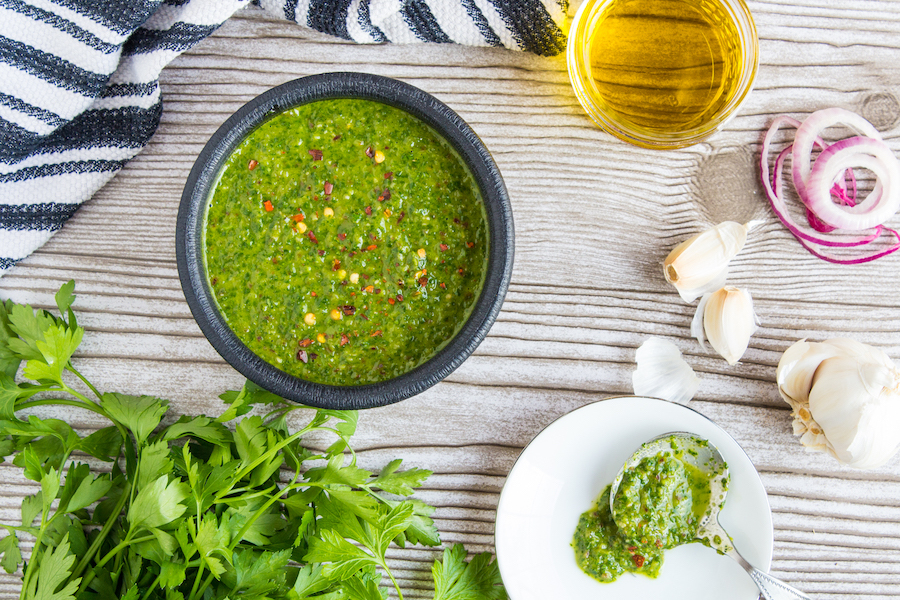 Chimichurri is a deliciously bright, herbaceous, olive oil-based sauce that's incredibly versatile. It can give your breakfast eggs a boost, be drizzled over your veggie-packed Buddha bowl at lunchtime or spooned over halibut, shrimp, steak or scallops at dinner. Makes about 1 ½ cups.
Ingredients:
1 packed cup Italian parsley
1 packed cup cilantro
1/2 cup chopped red onion
2 Tbsp lemon juice
2 Tbsp red wine vinegar
1/4 tsp ground cumin
1/4 tsp crushed red pepper flakes
1/4 to 1/2 tsp salt, to taste
2 to 3 cloves garlic*
1/2 cup Sigona's Fresh Press Extra Virgin Olive Oil (*substitute Sigona's Garlic Oil, if desired, then eliminate or reduce number of garlic cloves)
Directions: Place all ingredients except for the olive oil in a food processor. With the blade running, drizzle in the olive oil, processing until the mixture is smooth.
Chimichurri can be refrigerated, but should be brought back to room temperature before served.