Keto-Friendly Creamy Truffle Cauliflower Mash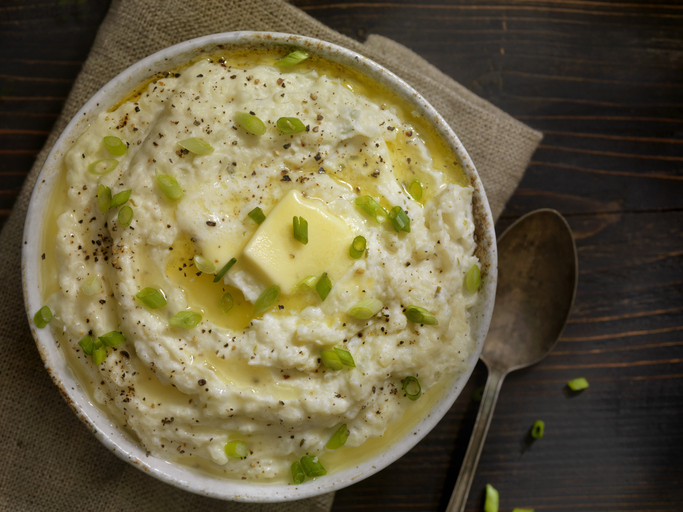 This is an excellent and healthy side dish for Thanksgiving, especially if you're following a keto diet. We love the versatility of cauliflower; blending it together with fresh truffle shavings gives this vegetable an elegance fit for a holiday feast. Serves about 6, depending on size of cauliflower.
Ingredients:
1 head white cauliflower
1 Italian truffle, shaved with a microplane
2 Tbsp butter, plus more for topping (Carmelo Sigona recommends grass-fed butter)
1 ½ Tbsp heavy cream
Salt and pepper, to taste
Optional garnish: chopped chives, parsley or other fresh herb
Directions: Remove the core of the cauliflower and break into florets. Place a steamer basket in a large pot and add water until it barely touches the bottom of the steamer basket. Add cauliflower; cover with a lid and steam over high heat until soft, about 10 to 15 minutes or until fork tender. Check water level occasionally; add more as needed.
Remove from heat.
Working in batches if needed, puree cauliflower with butter, heavy cream and truffles until as smooth as desired.
Taste, season with salt and pepper. Transfer to a serving dish, top with more butter and garnish as desired. Serve immediately.