June 2022 Infused Olive Oil and Balsamic Sale Recipes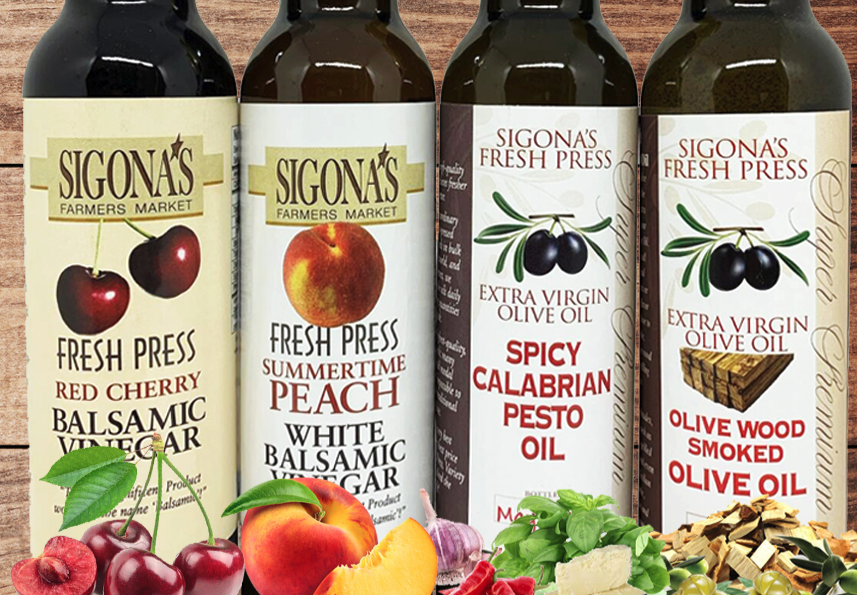 Each month we feature a new set of infused olive oils and balsamics so everyone gets a chance to try something new from our wide variety.
On sale this month:
Olive Wood Smoked Infused Olive Oil
Red Cherry Infused Balsamic
Spicy Calabrian Pesto Infused Olive Oil
Summertime Peach Infused White Balsamic
The summertime peach is one of our customer favorites, year round!
We have many recipes for each of these infusions on our blog, but here is a quick round up of our favorites this month. The pork marinade is especially great for Father's Day!
This sale is valid in our markets and online from June 1 to June 30, 2022.
Smoked Olive Wood & Cherry Pork Marinade
This marinade would be fantastic on any cut of pork, from a chop to a loin. Pork and cherries go deliciously well together, and the olive oil wood smoked olive oil lends an extra layer of smoky flavor that is longed after after BBQ lovers and foodies alike.
Find the recipe here!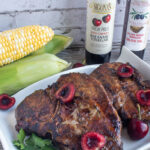 Melon, Prosciutto and Arugula Salad with Sigona's Summertime Peach White Balsamic
Melon and prosciutto is a fantastic combination, and our summertime peach white balsamic provides a zingy sweetness that complements the pepperiness of the arugula and the red onion. We suggest using an Origami cantaloupe or an orange-flesh honeydew for this salad. These more unique melons burst with sweet flavor!
Find the recipe here!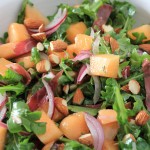 Air Fryer Cauliflower Steaks with Sigona's Calabrian Pesto Olive Oil & Parmigiano Reggiano
The air fryer makes life so easy! Making a simple mixture of our Calabrian pesto olive oil and some spices, such as paprika, which adds great color, and brushing it over the cauliflower steaks makes this a quick, healthy and delicious side dish. Serves 2 to 4.
Find the recipe here!