Grilled or Boiled Corn on the Cob with Seasoned Butter
Boiling corn is a basic, easy way to prepare corn on the cob for a crowd. Remember, is doesn't need to be in the boiling water for any more than 2 to 3 minutes, or it gets tough.
Grilling is also a delicious way to bring out some of the corn's natural sweetness and give a few of the kernels a chewy texture and a smoky flavor. Adding grilled corn to salsa or salads gives another layer of flavor that fresh corn doesn't, but both are delicious and a summertime go-to for family dinner or neighborhood gatherings.
Here are a few fun, flavor-packed butters you can use for corn on the cob, too! Tell us which is your favorite in the comments.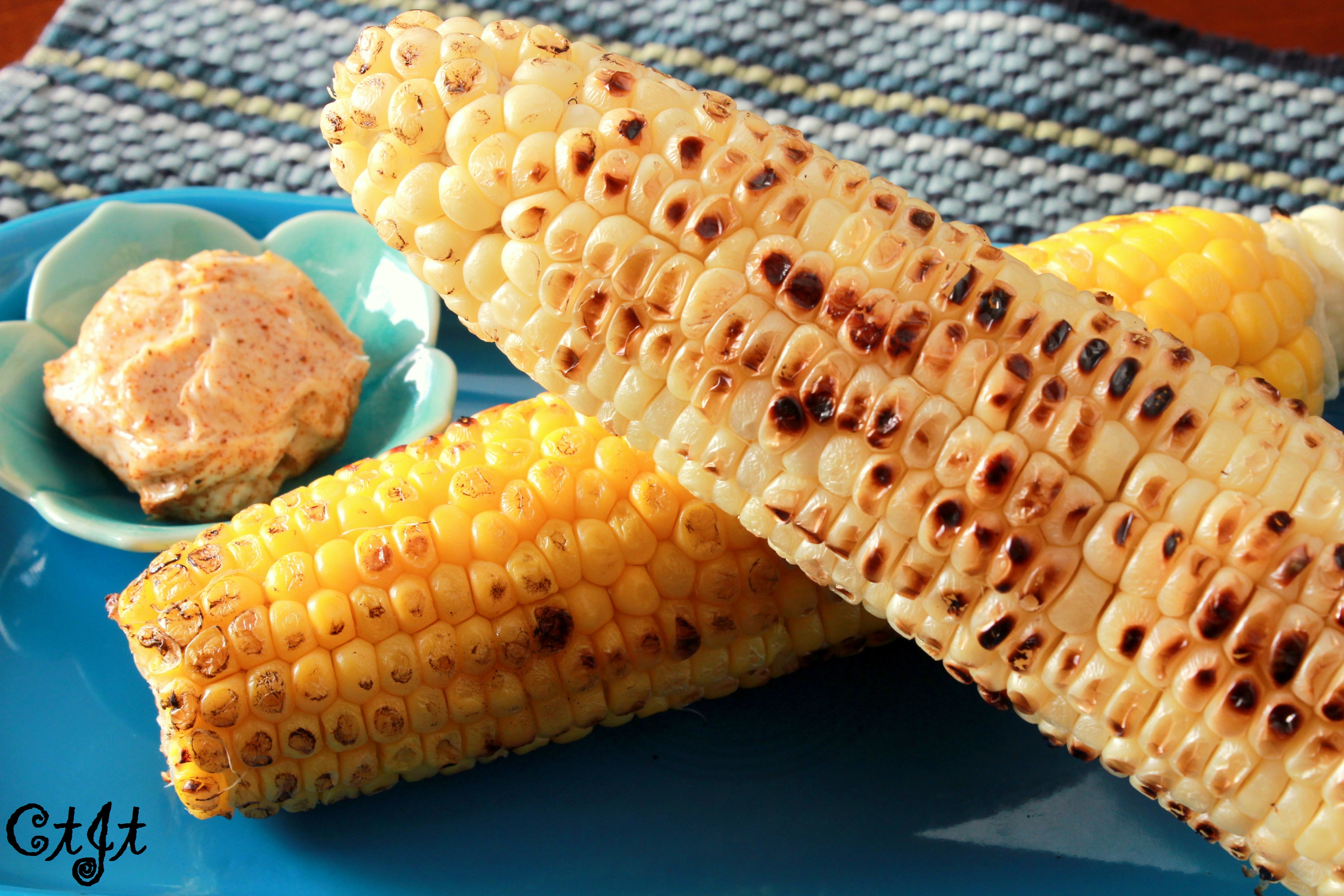 Grilled Or Boiled Corn on the Cob with Seasoned Butter
For an impressive presentation: Peel back the husk – don't remove it – to remove the silk. Pull the peeled husk down to the bottom, creating a handle. Take one of the outer husk leaves off and trim it to a thin strip. Use the strip to tie the peeled back husks together with a bow. Below are cooking suggestions and a few fancy butter spreads that add fantastic flavor to corn on the cob. Each ingredient combination is enough for about 4 ears of corn.
Ingredients
Herb's Favorite
3

Tbsp.

butter

softened

1 1/2

Tbsp.

of fresh herbs

such as a combination of parsley, basil, tarragon, chives, sage and chervil
Honey Butter
3

Tbsp.

butter

softened

1

Tbsp.

honey

such as Wildflower from Honey Hole Honey Co., available at Sigona's
Chili Butter – Or – Chili-Lime Butter
2

Tbsp.

butter

softened

1/2

tsp

chili powder

Pinch

of salt

For chili-lime butter

add grated peel of ½ of one lime, more if desired
Lemon & Dill Butter
3

Tbsp.

butter

softened

1

tsp.

fresh dill weed or 1/2 tsp dried

Grated peel of 1/2 lemon

Pinch

of white pepper
Instructions
For Boiled Corn: Bring a large pot half full of water to a rolling boil. Add salt then add the corn and cook for 2 to 4 minutes. Remove corn using tongs and shake off the excess water.

For Grilled Corn: Heat grill to medium heat, oil the grates and place the ears directly on the grates. Turn several times as the corn cooks. Keep it on the grill for about 10 minutes or until the husks are charred and are beginning to peel. Serve corn immediately along with butter, salt and pepper. You can also use spiced or herbed butters.

For the Butters: Combine all ingredients, blending well. Store in a covered airtight container in the refrigerator.