Perfect Pairing: Strawberry Balsamic + Persian Lime Olive Oil
We've developed a few perfect pairings we'll put on sale every now and then! Some of the oils are only available seasonally, but you can usually find the infused balsamics on our shelves at all times!
A Perfect Pairing:
Sigona's Strawberry Balsamic + Persian Lime Olive Oil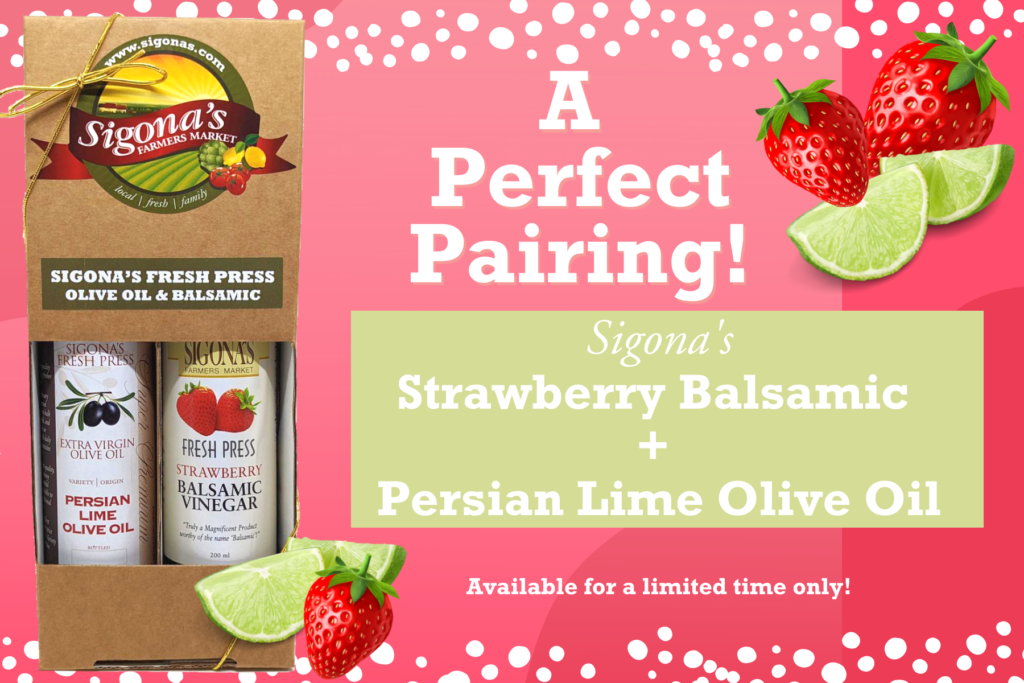 Recommended ratio: 3 parts balsamic + 1 part oil.
Start with that combination and adjust the ratio to please your palate. Example: 3 teaspoons balsamic, 1 teaspoon olive oil.
How to use this pairing:
Toss it with salad greens
Marinade pork or chicken
Drizzle it over fresh or grilled fruits
Deglaze or reduce for a fish dish
Simple Salad Serving Suggestion: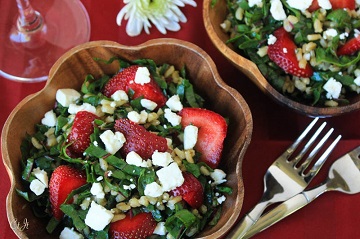 This combination of strawberry balsamic and Persian lime olive oil makes a bright, flavorful vinaigrette for a simple summer salad of greens and fresh fruit.
What you need:
Salad greens (butter lettuce, spinach, massaged kale or mixed greens)
Sliced strawberries
Blueberries
Walnuts or pecans, plain or candied
Just enough of the balsamic and oil vinaigrette to lightly coat the greens
Optional: crumbled feta
Chef's note: A little vinaigrette goes a long way. Toss greens with vinaigrette before adding toppings. Plate greens then finish with toppings or toss dressed greens with toppings before plating. If greens are evenly and lightly coated, the salad will have just the right amount of dressing.
See also:
More recipes for strawberry balsamic