Meet Fromage Blush by Stepladder Creamery
Meet Fromage Blush: a marriage between Stepladder Ranch & Creamery's Fromage Blanc, a soft and creamy cow's milk cheese, and our signature Sweet Red Pepper Relish. The result: a delightful, instant and absolutely delicious option for charcuterie spreads, snacks or appetizers, as it's the perfect dip for crackers and vegetables!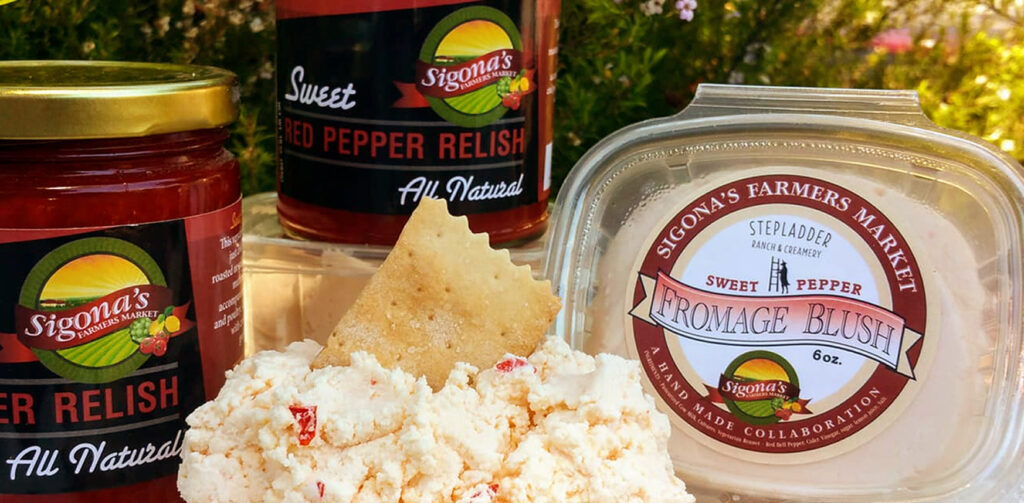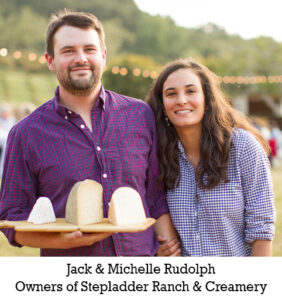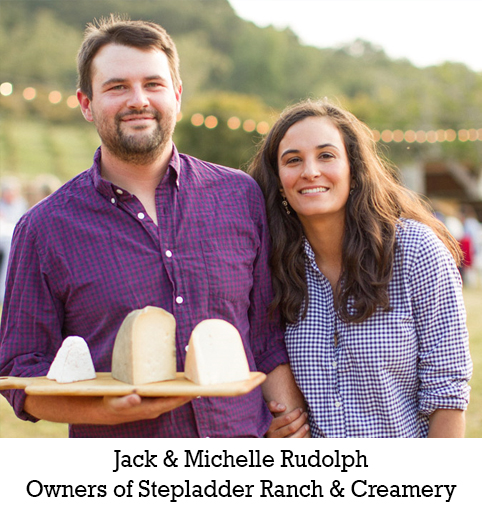 You'll receive this week this super special cheese from our friends Jack & Michelle Rudolph of Stepladder Creamery  Cambria when you spend $30 or more at Sigona's! Valid August 23 – 29, 2023.
How did this fantastic collaboration come to be?
Jack used to live in the Bay Area where he was a regular at Sigona's. He was and is a big fan of our Sweet Red Pepper Relish, and one of his favorite ways to serve the relish was to mix it with cheese. John Nava, Sigona's specialty food and cheese curator, gifted Jack a jar of the relish during visit to the creamery and the two began doing what they do best: creating.
Jack and Nava dreamed up the idea of blending together one of Stepladder's cheeses with our relish. After a few test batches, Fromage Blush was born!
Sweet Pepper Fromage Blanc is best served at room temperature for perfect spreadability. To redeem this offer, present the coupon below to one of our cashiers upon checkout.
Serving suggestion: Thinly slice a zucchini lengthwise. Lightly salt the strips; allow to rest for 20 minutes. Pat strips dry; spread about 1 tsp of (room temp) Fromage Blush on the strip. Gently roll the strips and stand up on a serving platter. Garnish with chives and additional roasted sweet peppers, if desired.