Medjool Date, Almond & Apricot Raw Energy Bars
These are easy to make and handy to have around for an after-school snack or a pre- or post-workout fueling. We love the sweet-tart combination of cranberries and apricots in our bars, but you can be adventurous and add in or substitute other dried fruits as you wish. These will keep in the fridge for a week. Inspired by Barre3. Makes about 12 to 16 servings.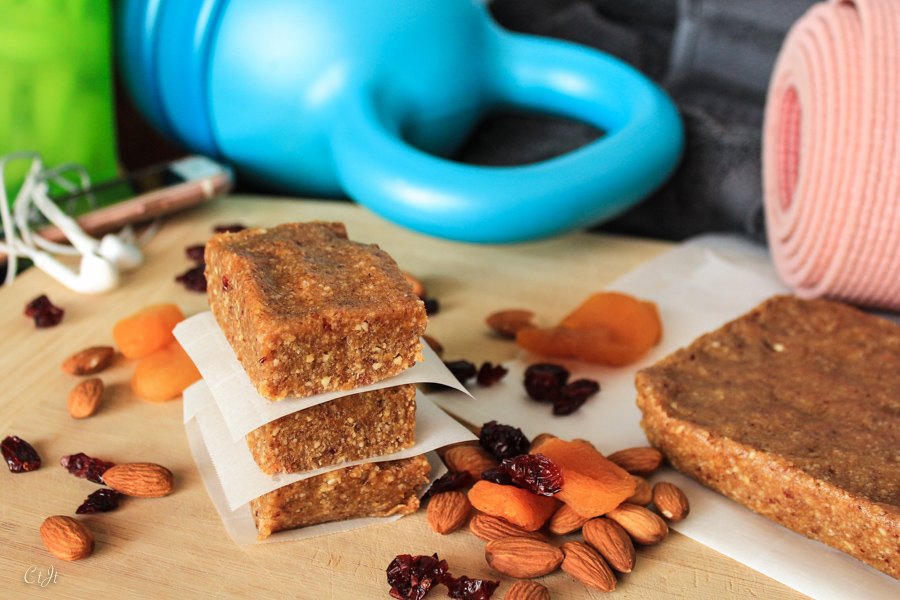 Ingredients:
1 cup raw cashews
1 cup almonds
2 cups roughly chopped Medjool dates, pitted
1/2 cup roughly chopped dried heirloom Blenheim apricots
1/2 cup **shredded unsweetened coconut
2 Tbsp dried cranberries
1 Tbsp coconut oil (room temperature) or Sigona's Extra Virgin Olive Oil
1 tsp. maple syrup or pure vanilla extract
A pinch of Kosher salt
**If you purchase the coconut chips at Sigona's, pulse them with the almonds and cashews to get a finer shred before pulsing with the remaining ingredients.
Directions: Add the cashews and almonds to the bowl of a food processor and pulse until the nuts are coarsely and uniformly chopped. Add the chopped dates, apricots, coconut and cranberries; pulse a few times to mix the ingredients, then add the oil, syrup or extract and salt.
Switch the food processor to the on position and allow the mixture to blend until all ingredients are well incorporated and have become a thick, sticky ball (this may take a couple minutes).
Line a 8×8 baking dish with parchment paper. Press the mixture into the pan, flattening out the top with your fingers. Refrigerate at least 1 hour before removing from the pan and slicing into 12+ bars.