Heirloom Blenheim Apricot Energy Bites with Cashews and Chia Seeds
Heirloom Blenheim Apricot Energy Bites with Cashews and Chia Seeds
(Vegan || Gluten-Free || Paleo)
The heirloom Blenheims and dates are naturally sweet enough that no added sugar is needed to give these a sweet, yet pleasantly tart, taste. They're also gluten-free, vegan and paleo-friendly! They're great to keep in the fridge to pop into a lunch box or for a quick pick-me-up. Makes about 2 dozen bites.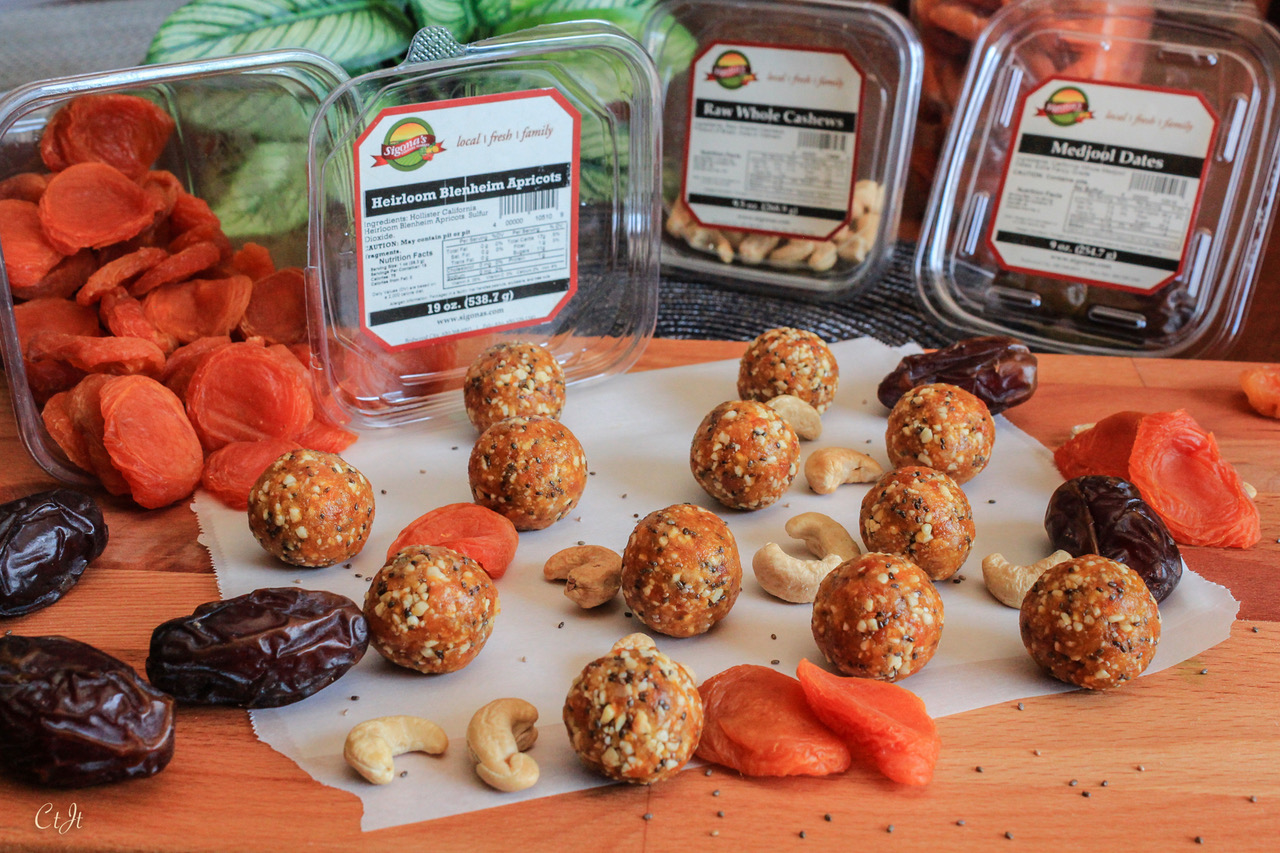 Ingredients:
Directions: Place all ingredients in the bowl of a food processor. Pulses then process until the ingredients are all about the same size, like a course crumb. You may need to stop and use a spoon to rearrange some of the mixture from time to time.
Portion out tablespoon-sized scoops and roll into balls. Place the bites on a baking sheet as you work to roll all the mixture.
Store in an air-tight container in the fridge for up to 1 week.