In the Kitchen with Sigona's featuring: Délice Glacé Meringues
Rose Raspberry Meringue Parfaits
A healthy dessert perfect for brunch! Recipe created by Azarmeen Pavri, founder of  Délice Glacé. Délice Glacé is a local artisanal bakery located in Redwood City, California that specializes in elegant meringue confections that are naturally gluten-free.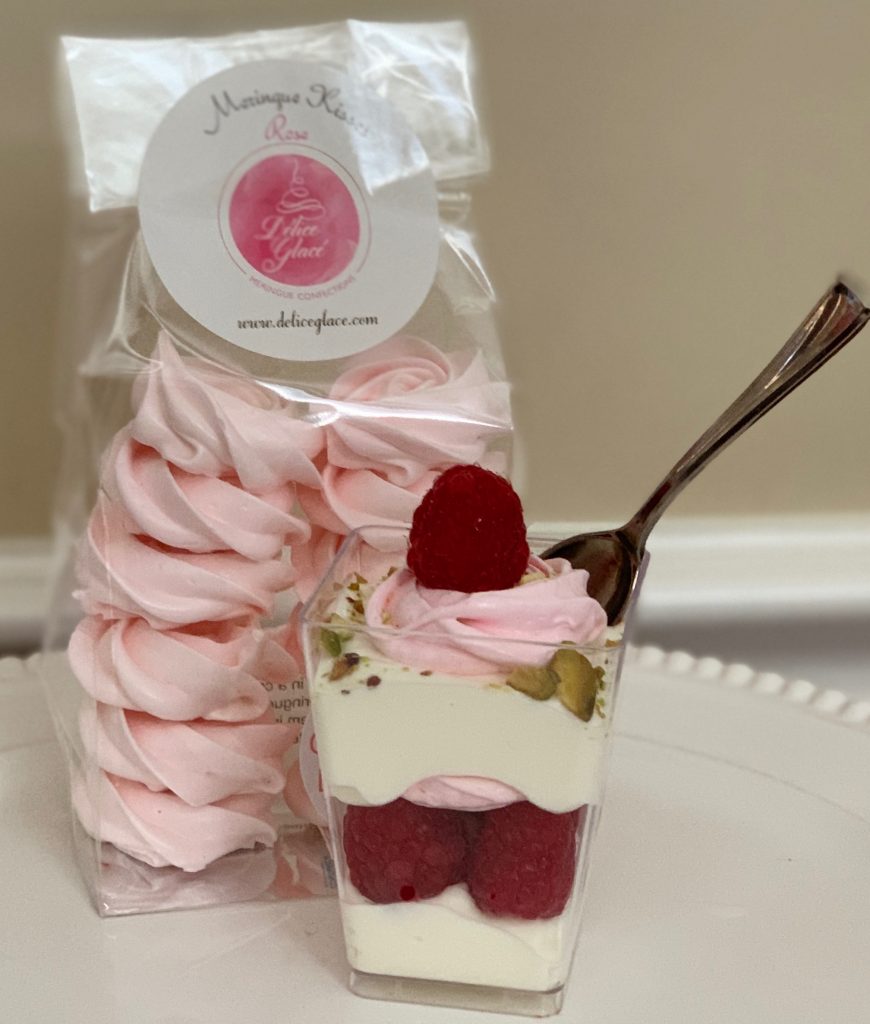 Ingredients:
One bag of Délice Glacé Rose Meringues
Norr Skyr Rosewater and Raspberry skyr (you can substitute with a plain or raspberry yogurt)
Raspberries
Directions: Coarsely crush the pistachios with a rolling pin or mallet.
Thoroughly mix the skyr.
Spoon a quarter of the skyr in the bottom of your parfait cup. Place 4 or 5 raspberries on top. Place one rose meringue kiss on top of the raspberries. Sprinkle with coarsely crushed pistachios. Spoon another quarter of the skyr on top. Place another rose meringue on top. Sprinkle with more pistachios. Eat immediately for instant gratification but you will be rewarded richly if you refrigerate for two to three hours for the meringues to soften and blend with the other ingredients.
Lemon Posset with Lavender Meringues and Fresh Blueberries
A light lemon mousse with fresh berries and floral hints of lavender.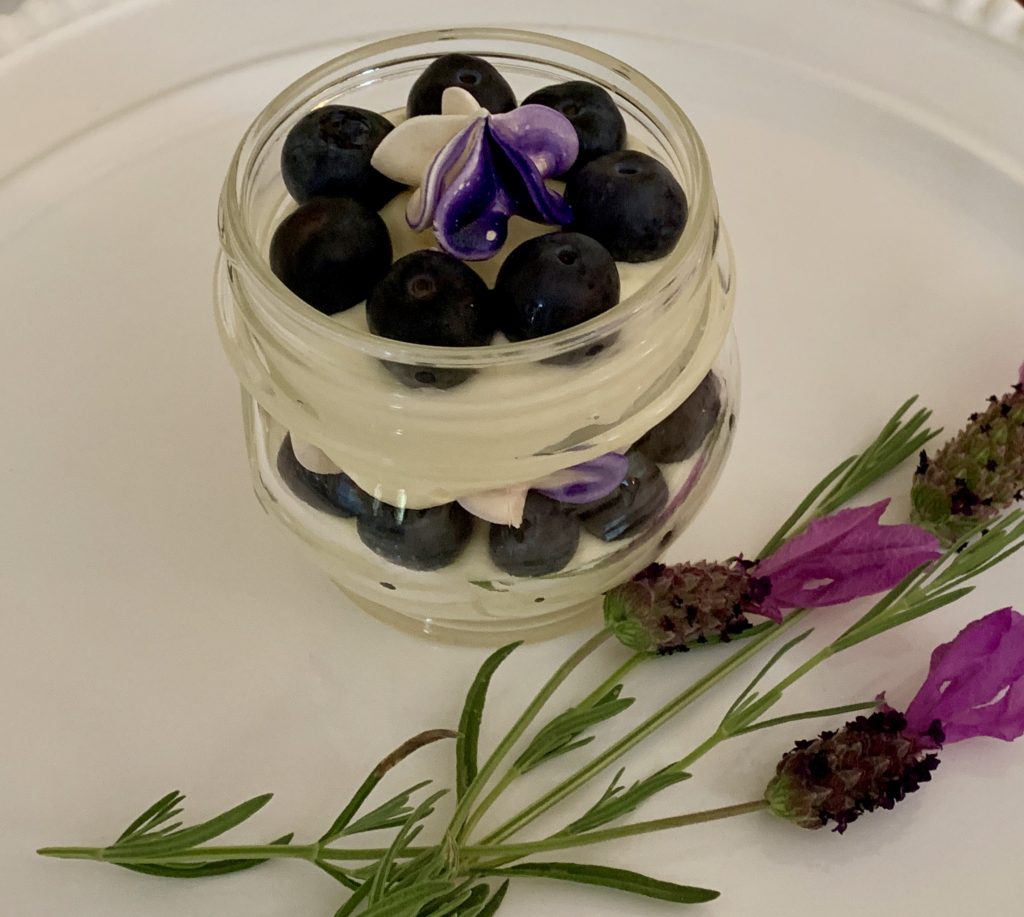 Ingredients: 
One bag of Délice Glacé Lavender Meringues
One cup good quality chilled lemon curd
One cup heavy cream
Fresh blueberries
Directions:
Whip heavy cream till it is thick and almost stiff. Whisk in one cup of lemon curd.
Spoon some lemon mousse in a small jar or cup that holds approximately 3-4 oz. Use enough lavender meringues to create a double layer on top of the lemon mousse. Scatter a few blueberries on top. Spoon on some of the remaining lemon mousse. Decorate with blueberries and lavender meringues. Refrigerate or enjoy straight away.