Recipe Roundup: Golden Pineapple White Balsamic
Sigona's Golden Pineapple White Balsamic is infused with natural golden pineapple juice from Maui. This Golden Pineapple White Balsamic delivers a light, sweet and tropical flavor that's perfect for fruit salsa, salad vinaigrettes or fish marinades.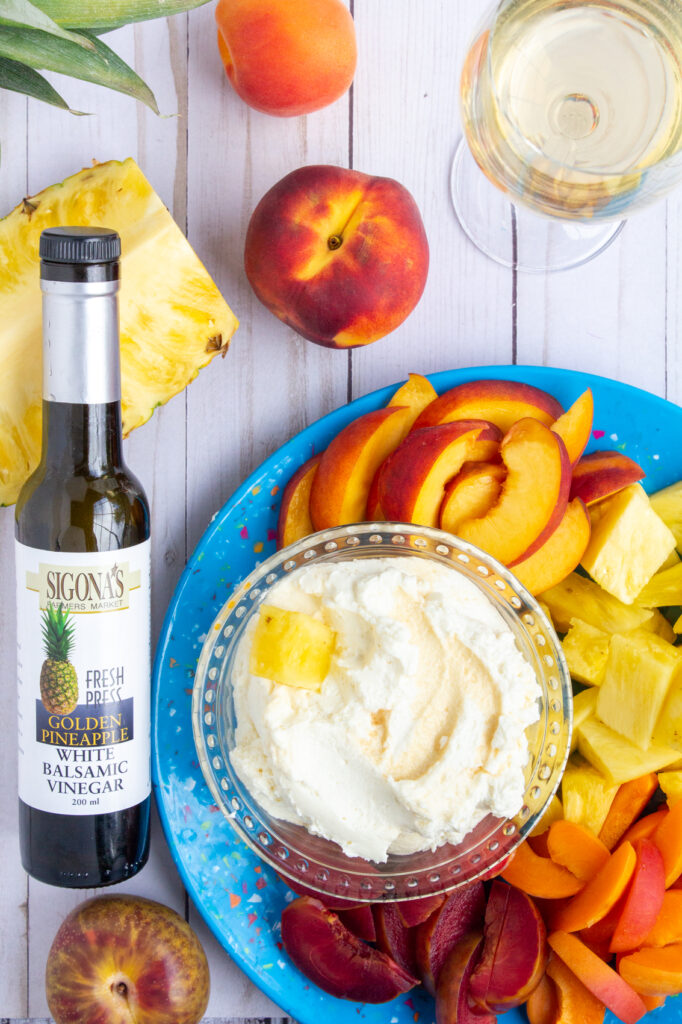 Pineapple Balsamic Whipped Mascarpone & Cream
A delightfully luscious and delicious dessert dip, perfect for enjoying with in-season fruits and a glass of wine. Makes about 3 cups. You can swap out the balsamic for other flavors, to complement the flavor.
Ingredients:
Summer Seasonal Fruits:
Peaches
Apricots
Plums
Pineapple
Mango
Berries
Directions: Whip the cream with a hand or stand mixer (or a whisk if you've got the stamina!) When there are soft peaks, add 2 tablespoons of the balsamic. Whip again until the peaks are just about stiff, then add 1 tablespoon more balsamic. Fold in the mascarpone and 1 additional tablespoon of the balsamic. Use the mixer or whisk to combine the cream and the mascarpone.
Whisk in up to 2 additional tablespoons of the balsamic, to taste. Chill for about 15 minutes or until ready to serve.
Plate and serve the whipped mascarpone with slices of summer or seasonal fruits.

---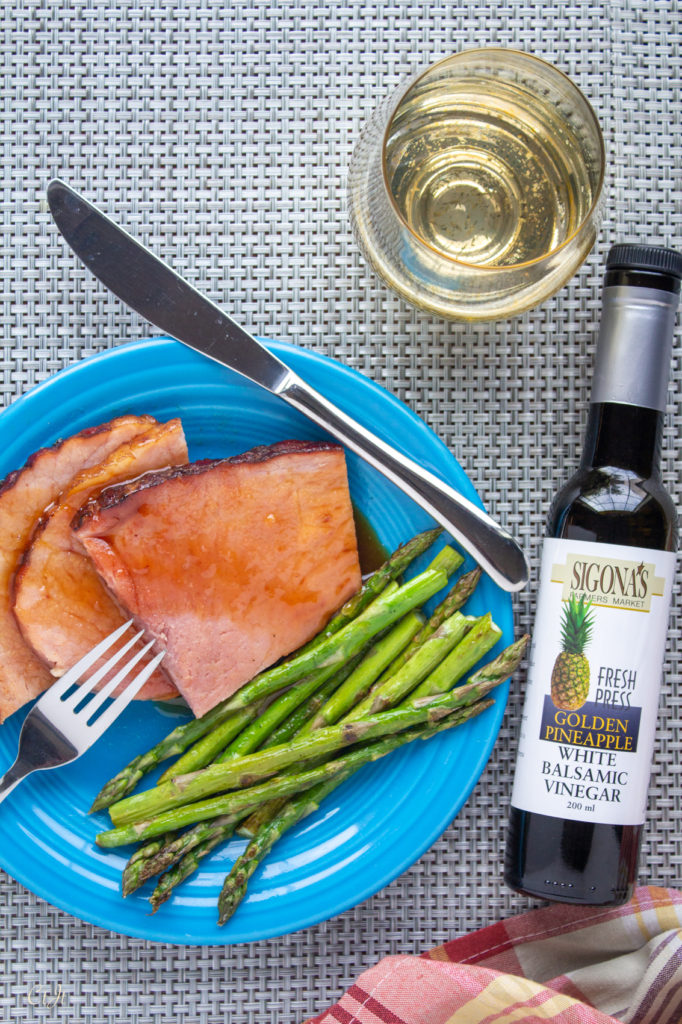 Golden Pineapple Balsamic Glazed Ham Steak
Ham steaks are an excellent choice for a quick, weeknight meal. The steaks are precooked so prep and cook-time are minimal. Pineapple and ham are a classic combo! Serve this dish with a side of mashed potatoes, asparagus or a simple salad. Inspired by The Olive Oil & Vinegar Lover's Cookbook. Serves 4.
Ingredients:
2 Tbsp honey, such as Honey Hole Honey Co. local, raw honey, found only at Sigona's
2 Tbsp (divided) Sigona's Fresh Press Wild Rosemary Extra VirginOlive Oil
1 tsp Dijon mustard
Freshly ground black pepper, to taste
1 large ham steak, such as Niman Ranch applewood smoked uncured ham steak, available at Sigona's in Redwood City
Directions: In a small saucepan combine the balsamic, honey, 1 tablespoon oil, Dijon and pepper. Bring to a boil over medium-high heat, whisking occasionally. Reduce heat to low and continue to cook, whisking occasionally, for 7 minutes. Remove from heat.
Heat remaining oil in a large sauté pan over medium-high heat. Add the ham steak and brush the top with some of the balsamic mixture. Cook for 2 to 3 minutes a side, flipping once, brushing the top when flipped with the balsamic mixture. Remove steak and keep warm.
Reduce heat to medium-low and add the remaining balsamic mixture to the pan, scraping up the brown bits. Allow the mixture to cook for 1 minute then transfer to a small bowl.
Slice the steak into serving portions and drizzle with the balsamic glaze. If the glaze has thickened too much, add 1 teaspoon of water and reheat, stirring, over low. Serve any remaining glaze on the side.
---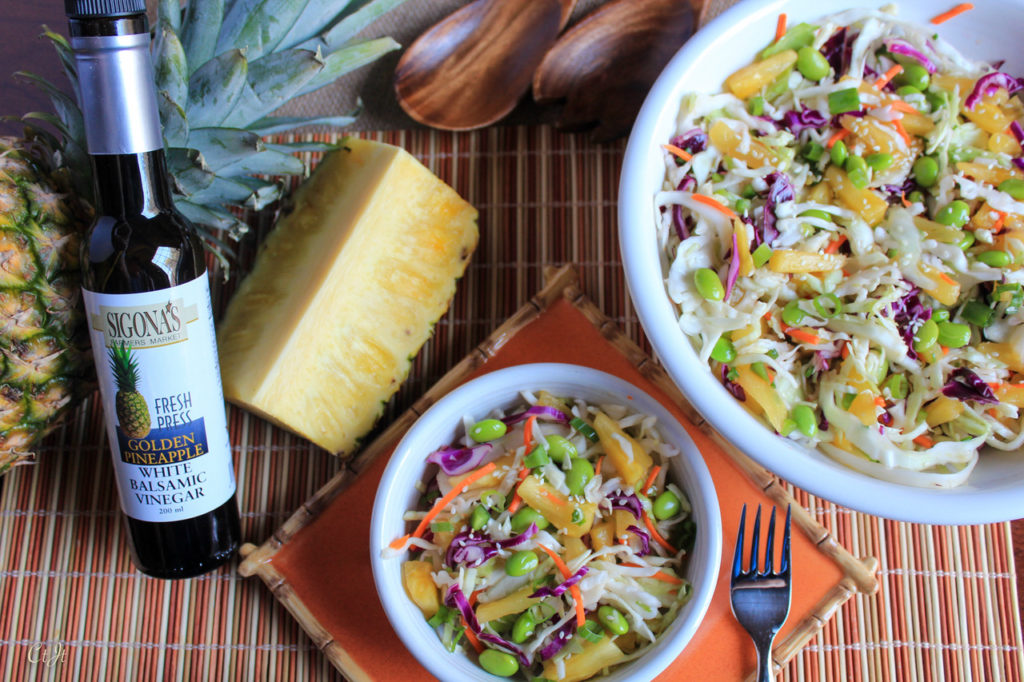 Summer Slaw with Sigona's Golden Pineapple White Balsamic
Crunchy and tangy with a little kick and an Asian twist, this slaw is perfect for fish, such as wild king salmon, or pulled pork. This is a vegan-friendly slaw, as it is made sans mayo, but don't worry about missing the creamy factor; the balsamic helps all the flavors to all meld deliciously! Inspired by The Olive Oil & Vinegar Lover's Cookbook. Serves about 6.
Ingredients:
4 cups thinly shredded green cabbage
2 cups thinly shredded red cabbage
2 carrots, shredded or julienned
1 small jalapeno, seeded and minced
1 cup diced fresh pineapple
3/4 cup shelled edamame
3 green onions, sliced diagonally
3 Tbsp Sigona's Golden Pineapple White Balsamic
1 Tbsp fresh lime juice
1 to 2 tsp coconut aminos, to taste (alternatively, use gluten-free soy sauce or a pinch of salt)
Black pepper, to taste
Optional: sesame seeds for garnish
Directions: In a large bowl, toss together the cabbage, carrots, jalapeño, pineapple, edamame and green onion.
In a small bowl, whisk together the balsamic, lime juice and coconut aminos. Pour over the slaw and toss well to coat. Season with pepper. Set slaw aside to allow the flavors to meld for about 20 minutes.
Just before serving, give the salad another toss to incorporate all the juices. Garnish with sesame seeds, if desired.
---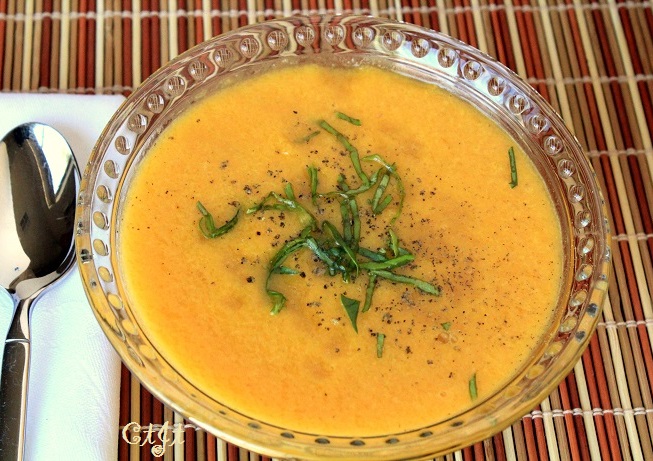 Local Heirloom Cantaloupe Gazpacho
Gazpacho is a simple, often fruit-based soup that's served chilled. It's refreshing, light and great for summer parties, either in soup bowls or in smaller cups as an appetizer. Makes 4 to 6 larger servings.
Ingredients:
1 medium local heirloom cantaloupe, about 3 ½ lbs
1 small cucumber
1/3 cup water
2 Tbsp diced shallot
2 tsp salt, or to taste
1/2 cup Sigona's Fresh Press Olive Oil (Mix it up! Use an infused oil for more flavor, such as Persian Lime, Blood-Orange Fusion or Meyer-Lemon Fusion.
About 3 Tbsp Sigona's white balsamic, divided, such as Golden Pineapple White Balsamic, Honey Ginger White Balsamic, or Summertime Peach White Balsamic
Black pepper, to taste
Fresh mint or basil leaves, thinly sliced, for garnish
Directions: Halve the melon, scoop out and discard the seeds. Slice the melon from the rind, and then cut the fruit into chunks.
Peel the cucumber, slice in half lengthwise and scoop out the seeds. Chop the cucumber into chunks.
To a blender or food processor, add the melon, cucumber, water, shallot and salt. With the blender running, pour in the olive oil. Blend until the mixture is smooth or until you reach your desired consistency.
Pour gazpacho into 4 to 6 soup bowls. Season each dish with salt and pepper, drizzle on a bit of balsamic and garnish with ribbons of mint or basil. Enjoy chilled.
---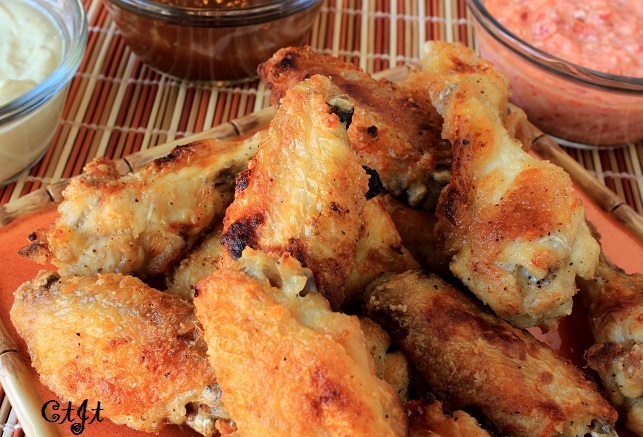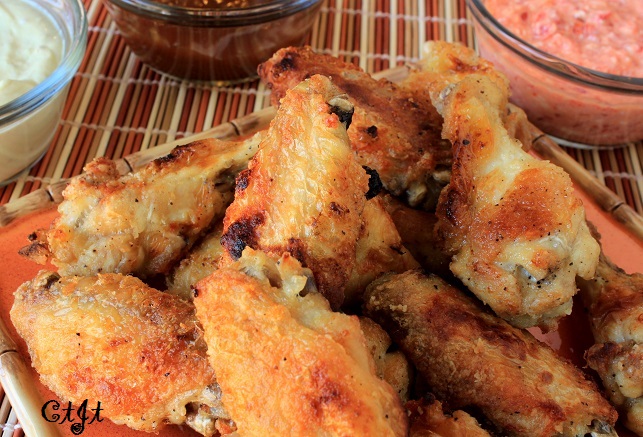 Sigona's Golden Pineapple Sweet & Sour Sauce
Serve this either as a dip for cooked wings or brush it over the wings before they're popped under the broiler to cook. So good! Serves about 6.
Ingredients:
Directions: In a small saucepan, combine brown sugar and flour. Over medium, medium-high heat, add water, balsamic, soy sauce and ketchup. Heat and stir on medium until boiling and thickened (it's a quick process). Remove from heat. Serve warm or at room temperature.