Simple, Pan-Seared Salmon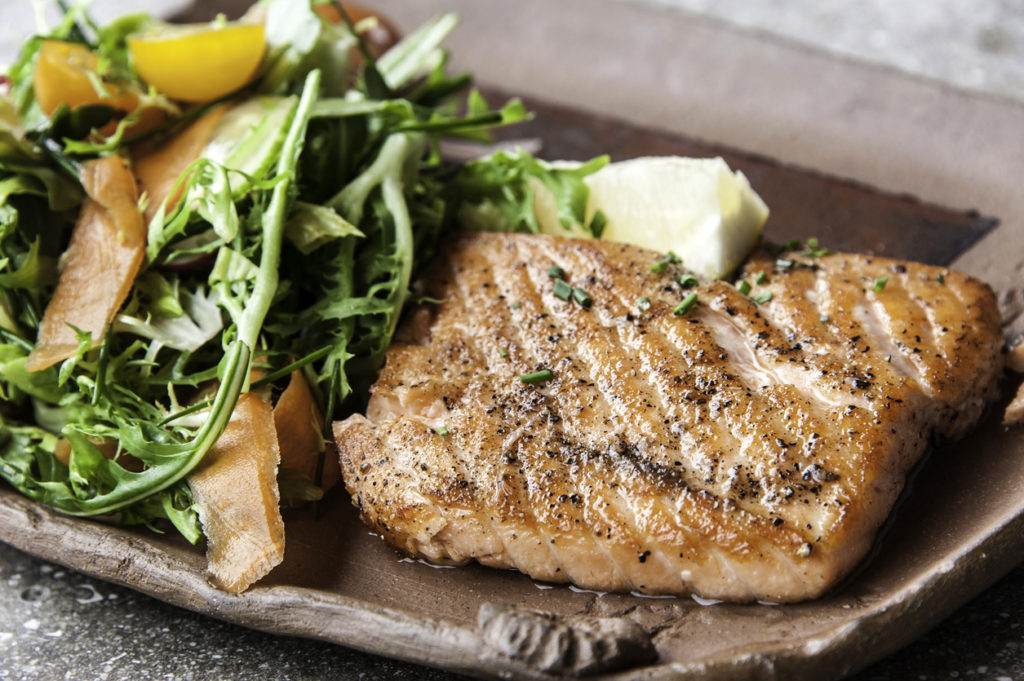 There are many ways to enjoy salmon, but this is one of our favorites because it's so simple and delicious! Serves 4.
Ingredients:
Directions: Lightly brush each side of the salmon with a little olive oil; season both sides with salt and pepper.
Heat about 2 tablespoons olive oil, enough to coat the pan, in a large non-stick skillet over medium-high heat until hot. Place salmon filets in the skillet skin-side up. Sear, undisturbed, for 3 to 4 minutes until crispy and golden. Flip and sear the other side of each filet for 2 to 4 minutes, depending on thickness and desired doneness. Cooked fish should lift easily from the skillet when ready.
Serve with a lemon wedge for juicing and pair with a fresh salad.