Simple Blanched Asparagus Drizzled with Olive Oil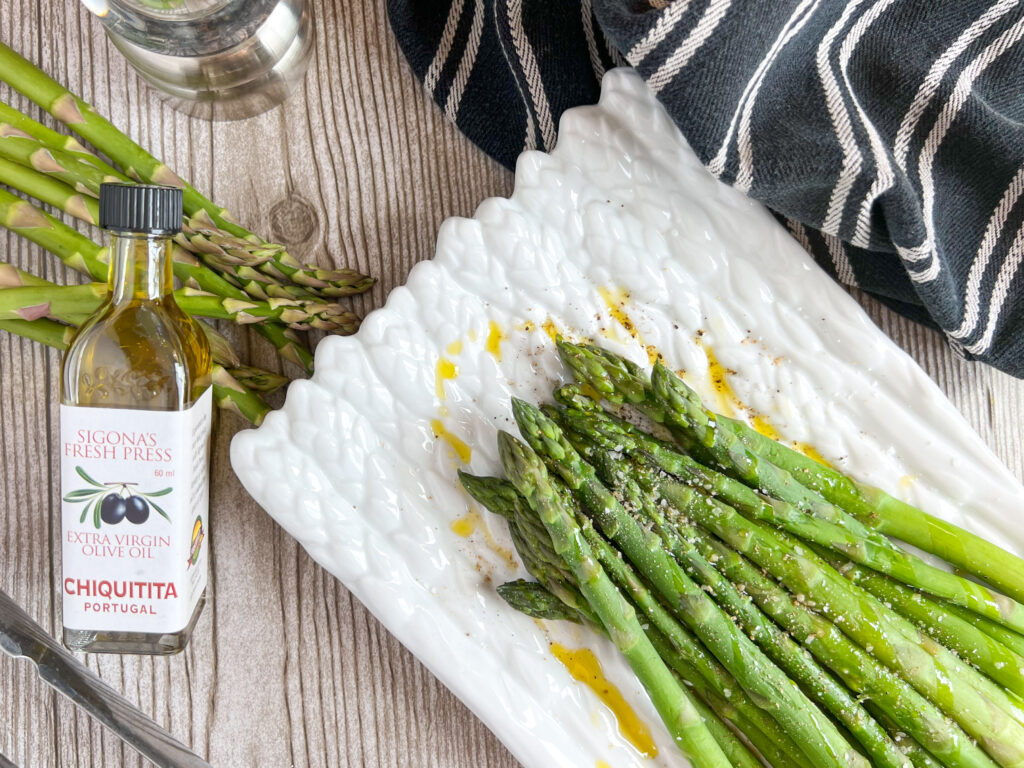 You'll be amazed by how much flavor a fresh olive oil gives a dish! Chiquitita olive oil from Portugal is constantly winning over our customers, even though each vintage changes just a little. This oil is typically buttery, delicate and floral — it's almost as if you're smelling roses. It's evenly balanced with notes of green almond and has a mildly warming finish.
Asparagus is best eaten soon after it's picked, that's because the natural sugars start to convert to starch as soon as the stalk is plucked. Check out some of our other produce tips for asparagus to learn more!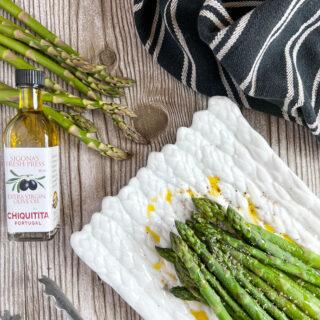 Simple Blanched Asparagus with Fresh Press Extra Virgin Olive Oil
Blanching is adding a vegetable to boiling water or broth for a few minutes so it softens but remains crisp. Seasoning blanched asparagus with salt and pepper then finishing it with a drizzle of our just-pressed, new crop, extra virgin olive oil makes for a fantastically flavorful, healthy and easy side dish. Serves 2 to 4.
Ingredients
Ingredients:
1

bunch of asparagus

woody ends snapped or sliced off

1

Tbsp

salt

for the water

Kosher salt & freshly ground black pepper

to taste

Sigona's Fresh Press Extra Virgin Olive Oil

such as Chiquitita or Lecciana, both from Portugal, see note
Instructions
Bring about 3 inches of salted water to a boil in a medium pan. Once boiling, add the asparagus. Cook about 2 to 4 minutes depending on thickness of the spears. Remove with tongs, pat dry. Season with salt & pepper, then finish with a drizzle of olive oil, about 1 to 2 tablespoons.
Notes
We purchase olive oil seasonally because fresh is best! Olives grown in the Northern Hemisphere are harvested and pressed around November and the oils are typically available in late December and through the early part of the new year. Olives grown in the Southern Hemisphere are harvested and pressed around June, making the oils available to us in the late summer months, if not earlier. 
You can always sample and purchase olive oils in our markets, and most are available online when they're in season. 
Northern Hemisphere Olive Oils