Nectarine, Banana & Mango Smoothie | dairy-free, vegan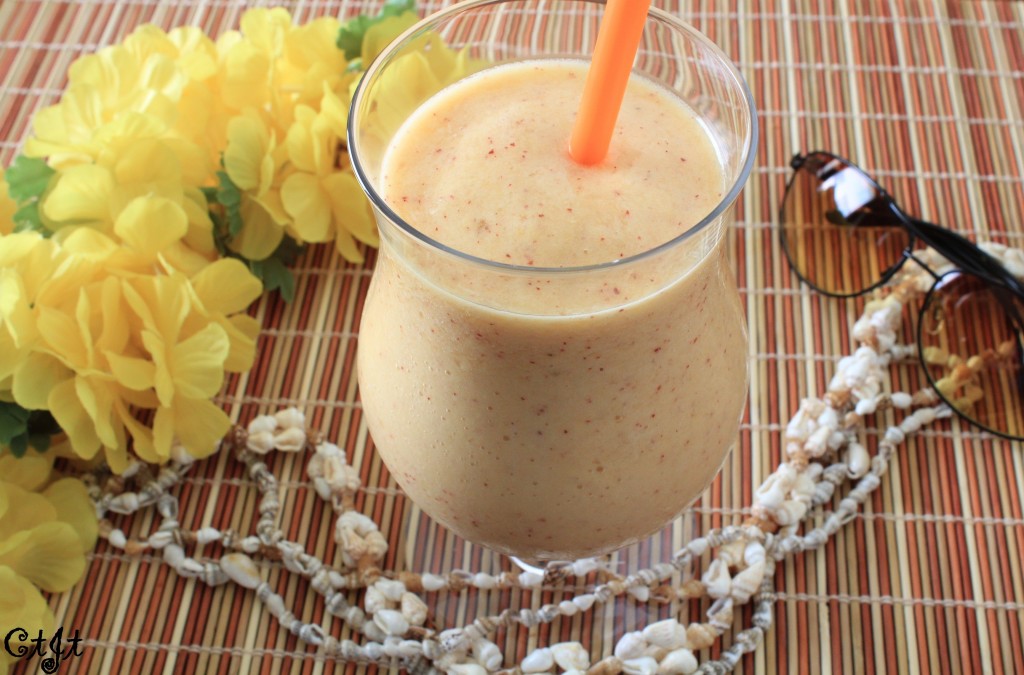 Blending fresh and frozen fruits together makes for a simple, healthy and delicious treat for a quick breakfast or snack. Kids love them too! You can always add in a handful of spinach or a scoop of protein powder, if you need to get in some extra veggies or have just completed a work out.
This is a dairy-free smoothie, yet it's still smooth and creamy. That's thanks to the frozen bananas. When frozen and blended, they become smooth and thick, almost like ice cream!
You'll get the best, flavorful fruits for this smoothie during the early summer when mangos and nectarines are in season and coming from local growers or as nearby as possible. Search for Kent mangos, which are one of the most sought-after varieties we carry. They're popular due to their size, flavor and that they are mostly fiberless.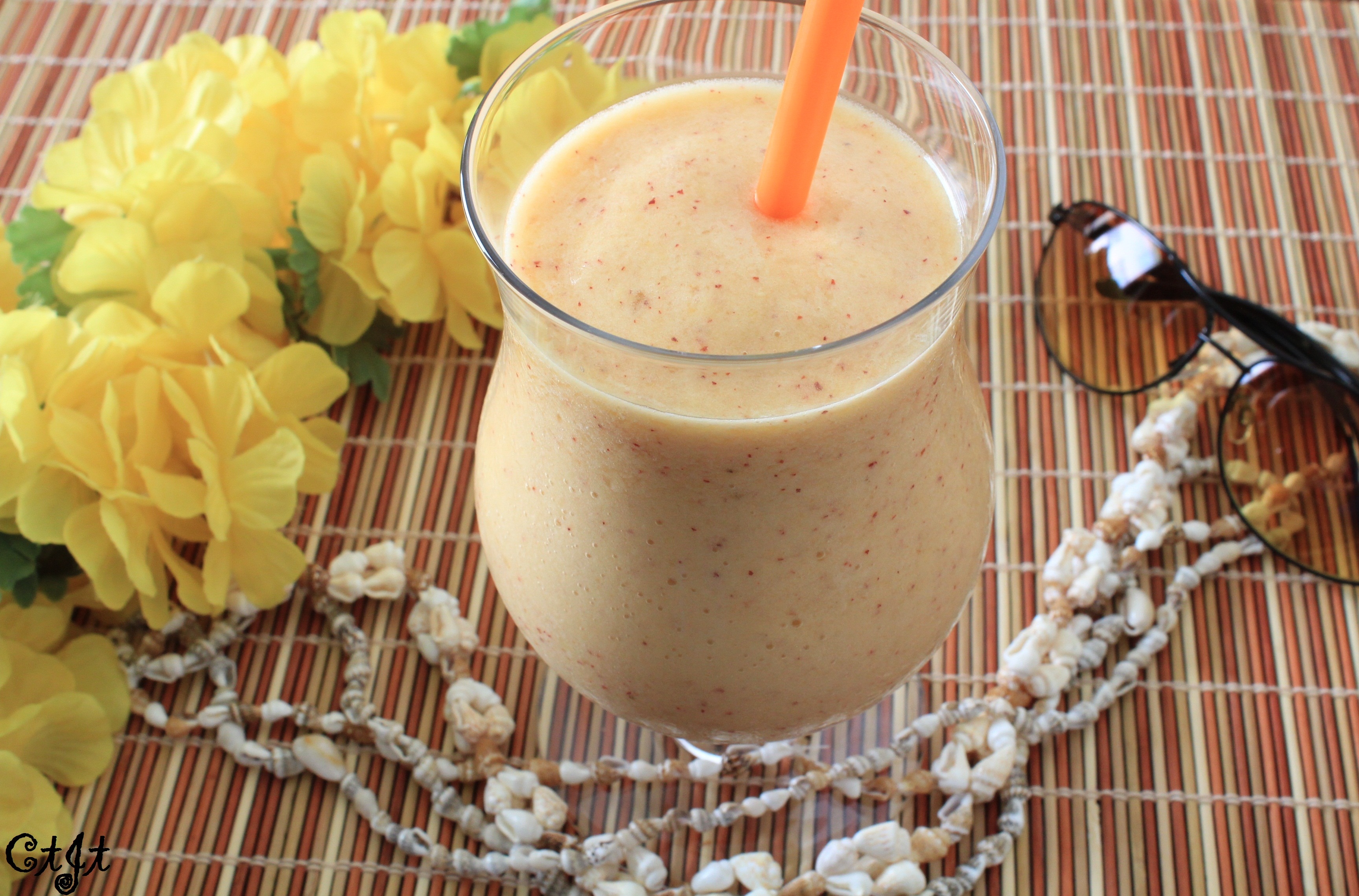 Nectarine, Banana & Mango Smoothie
Smoothies are great because they're easy for breakfast or just a simple snack. This one is deliciously dairy-free. It's the frozen banana that makes it creamy! Serves 1 to 2.
Ingredients
Ingredients:
1

cup

chopped fresh nectarine

One large banana

chopped and frozen (frozen bananas add a creaminess factor without the dairy)

1

cup

chopped fresh mango

1

cup

crushed ice

Water

if needed
Instructions
Blend together all ingredients, except honey until smooth. Add a little water, if necessary, to thin it out a bit.