In the Kitchen with Sigona's Featuring: Quick, Healthy & Easy Apple Recipes
Wild Arugula Salad with Shredded Chicken and Local Honeycrisp Apples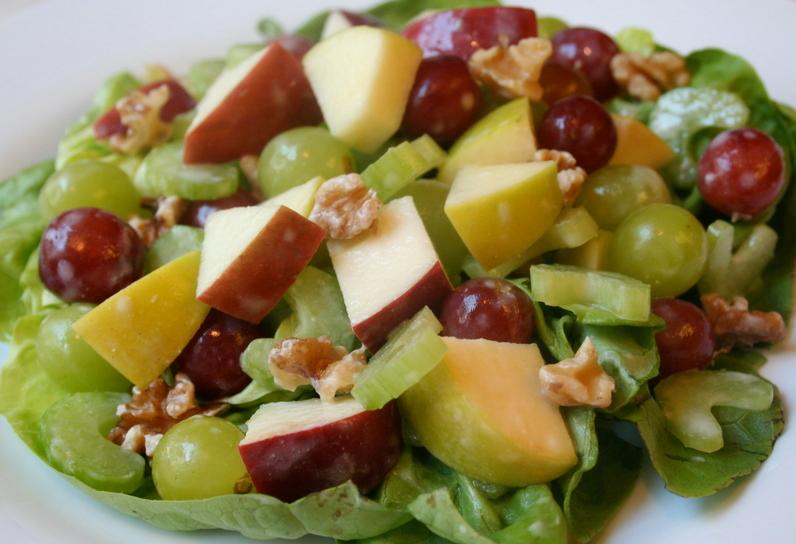 A wonderfully light, healthy lunch packed with multi-layered flavors of sweet and tart over a bed of peppery and nutty wild arugula. Our local and organic Honeycrisp are outstanding and work great here.
Ingredients:
Diced Honeycrisp apples
Halved grapes
Greek yogurt (such as FAGE)
Squirt of lemon juice
Walnuts or pecans
Shredded, roasted chicken
Wild, local arugula salad (available at Sigona's right now)
A drizzle of Sigona's Spanish Manzanillo extra virgin olive oil
Kosher salt to taste
Directions:
Combine apples, grapes, lemon juice, Greek yogurt, and toss well to combine.
Scoop and serve over a bed of wild arugula topped with nuts.
Drizzle with olive oil and lightly season with kosher salt.
Local Organic Jonagold Apple & Avocado
This recipe, inspired by a dish by Thomas Keller, chef of the world renowned French Laundry restaurant in Napa Valley, makes a delicious snack all by itself or you can spoon it onto celery or endive spears. It's an easy, no-cook, virtually no work appetizer or snack you can have ready in less than five minutes.
Ingredients:
Diced Jonagold apples
Diced avocado
2 TSP lemon zest
Walnuts, chopped
Squirt of lemon juice
Drizzle of walnut oil
Directions:
Combine ingredients
Toss and serve immediately.
Quick, Easy & Delicious Apple Recipes
Right now our apples are outstanding because they've just been picked, which means they're super crisp and exploding with flavors. The Honeycrisp is my go-to apple and we have local farmer Vince Gizdich bringing in some true beauties.

It doesn't get any easier or much better than crisp, sliced apples served alongside some wonderful cheese. Apples will complement most cheeses, but pair particularly well with our 4 1/2-year aged cheddar, Gorgonzola Dolce or creamy, rich Camembert.
I also like to create a quick dish using thinly sliced Honeycrisp apples. I use a mandolin to slice them very thin, then I give them a squirt of lime juice and fan them on a nice plate. After they're fanned out, I very lightly drizzle them with pure maple syrup and sprinkle on a light topping of poppy seeds.
Make an easy, simple snack consisting of an apple and a serving of FAGE Total 0% yogurt as a protein.