Vanilla Bean Gelato Topped with Fresh Press Olive Oil and Ancient Sea Salt
This combination of flavors and textures is shockingly delicious. Really! The addition of the oil brings out the creaminess of the gelato and adds another layer of flavor, while the sea salt does what it does best…creates a perfectly salty-sweet treat. We tried this recently while out on the town and just had to share it with you.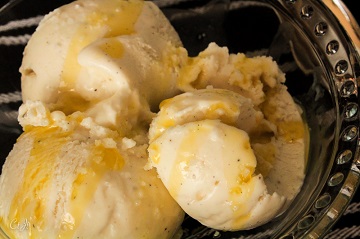 What you need:
Directions: Scoop the gelato into serving bowls. Drizzle with olive oil and sprinkle with a bit of ancient sea salt. Serve.