In the Kitchen with Sigona's Featuring: Thomasville Tomme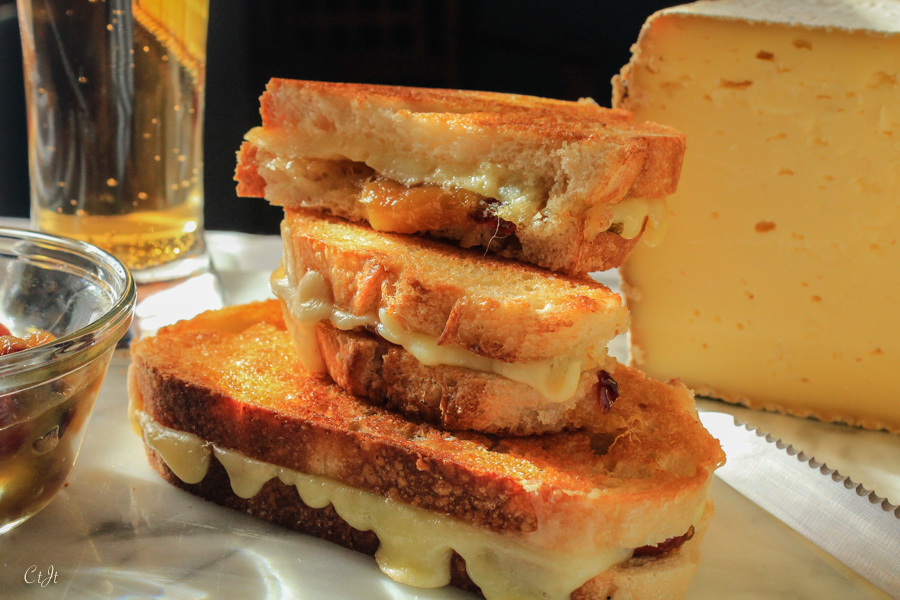 Gooey Grilled Cheese with Thomasville Tomme and Mango-Cranberry Chutney
Thomasville Tomme cheese from Sweet Grass Dairy is a fantastic melting cheese. It makes for a beautifully gooey grilled cheese. Adding some mango-cranberry chutney takes a basic grilled cheese up a notch, adding a sweet-savory factor. Tomme has a subtle, yet complex, earthy flavor that's liked by kids and grown-ups alike. Serving size: one sandwich.
What you need:
Sliced bread (we like sourdough)
Butter, for brushing
Sweet Grass Dairy Thomasville Tomme cheese, sliced, as much as your heart desires
Mango Chutney with Cranberry Pear Balsamic (recipe follows)
Directions: Heat a skillet or griddle over medium-low heat.
Brush butter on one side of each slice of bread, place them butter-side-down. Top half of the slices with cheese, spread about 2 tablespoons of the chutney on the remaining slices. Place the chutney-chutney-spread slices, butter-side-up, upon the slices with cheese.
Add the sandwiches to the skillet to toast for a couple minutes on each side, flipping once. Pro tip: tent the sandwiches with foil to help the cheese melt without over-toasting your bread. Your sandwich is done when the cheese is melted throughout and the bread is toasted to your liking. Serve with extra chutney, if desired.
Mango Chutney with Cranberry Pear Balsamic
This is a simple, delicious chutney that takes little time to create. Adapted from The Olive Oil & Vinegar Lover's Cookbook. Makes about 1 1/2 cups, depending on mango size.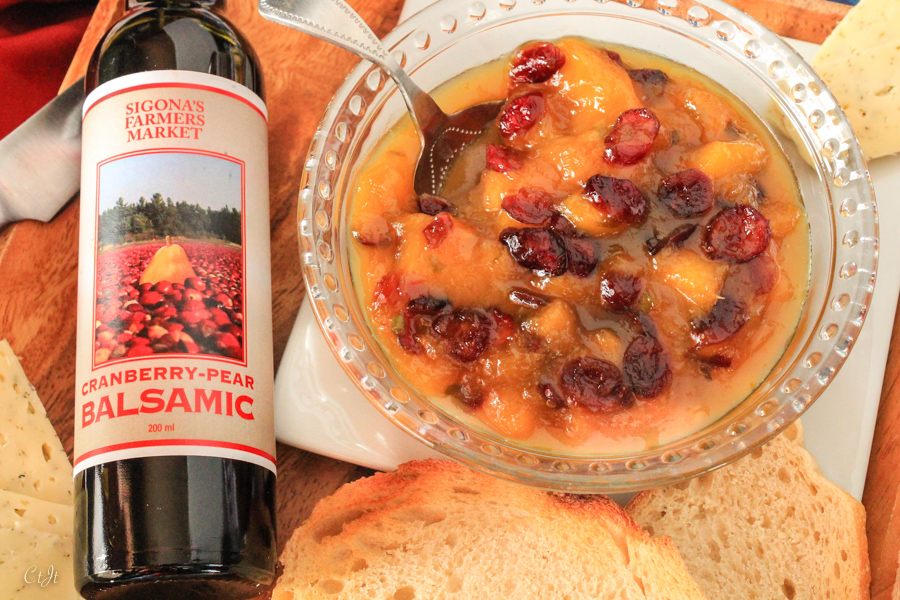 Ingredients:
2 Tbsp Sigona's Meyer Lemon Olive Oil
5 green onions, white and light green parts chopped
2 mangos, peeled and chopped
1/3 cup East Coast dried cranberries (look for them in our dried fruit & nut section)
2 Tbsp honey, such as raw, local, unfiltered honey from Honey Hole Honey Co., available only at Sigona's
Optional: a pinch of ground cinnamon or ginger
Directions: Heat the olive oil in a medium skillet or frying pan over medium heat. Add the green onions and cook, stirring occasionally, until tender and soft, about 3 minutes.
Add the mango, cranberries, honey and balsamic. Bring the mixture to a gentle boil, stirring occasionally, then reduce heat to a simmer and cook until the mixture has thickened and the cranberries have plumped a bit, about 7 to 10 minutes.
Allow to cool a bit before serving. May be used warm, chilled or at room temperature. Will keep, sealed and refrigerated, for up to a week.
Thomasville Tomme Charcuterie Board
Every good cheese board offers a variety of fruits, crackers, spreads and, of course, fantastic cheese. Thomasville Tomme, as most cheese, pairs well with wine, but we suggest reaching for a beer. Sweet Grass Dairy's Tomme is a raw cow's milk cheese made in the style of a French farmhouse table cheese. This natural rinded, semi-soft cheese has a subtle, yet complex, earthy flavor and creamy texture.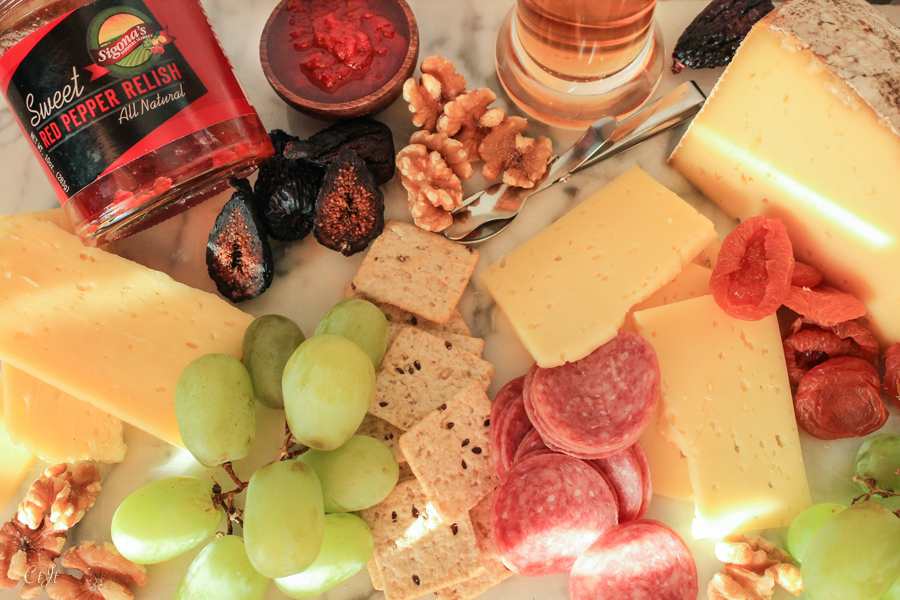 Board suggestions:
A wedge or two of Sweet Grass Dairy's Thomasville Tomme cheese
Sigona's Sweet Red Pepper Relish
Fresh fruits, such as grapes, apples, figs, berries
Crackers or pretzels
Various dried fruits
Various nuts
Salami or other cured meat
Wine: An earthy red wine, such as Greg Norman Pinot Noir or Gamay
Beer: A hoppy pale ale or a lager
Directions: Arrange your ingredients on a platter in an eye-pleasing pattern or spread. Add some tongs or small utensils, seep the drinks flowing and enjoy.