Springtime Insalata Caprese with Basil Oil and a Strawberry Balsamic Reduction
Fresh, surprising, herbaceous and perfect for spring! This makes for a delightful appetizer or even a side salad. You may be wondering about strawberries and mozzarella, but it's our Sigona's Basil Oil that brings the whole dish together, paired with the syrupy sweet strawberry balsamic reduction. Adapted from The Olive Oil & Vinegar Lover's Cookbook. Serves 2 to 4.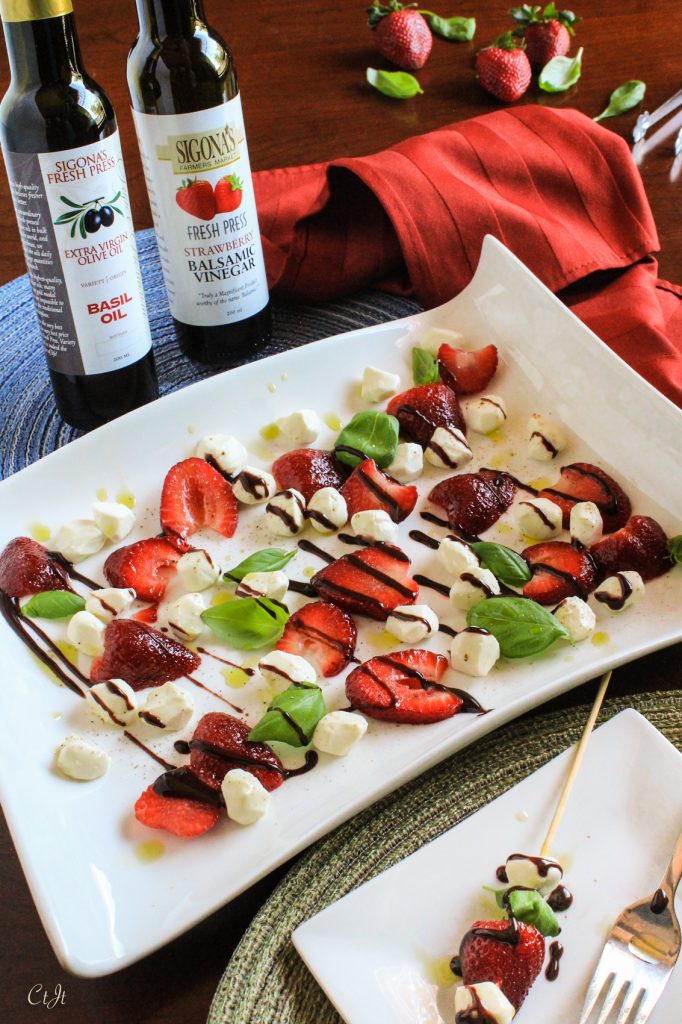 Ingredients:
Directions: Add the balsamic to a small sauce pan over medium-high heat. Bring to a boil then reduce to medium low and cook for about 10 minutes, stirring occasionally. The reduction is done when it is reduced by nearly half and nicely coats the back of a spoon. Set aside to cool.
Toss the strawberries and mozzarella with 1 tablespoon basil oil, season with salt and pepper. Spread out the berries and cheese on a serving tray and then add the basil leaves.
Drizzle the entire dish with the remaining basil oil and a tablespoon or so of the reduced strawberry balsamic. Serve as is or provide small skewers.