This is perfect for book club or "The Bachelor" party nights! The creamy herbed cheese pairs deliciously with in-season asparagus, and the shrimp add the perfect touch. Inspire by Tasty Kitchen. Serves about 4.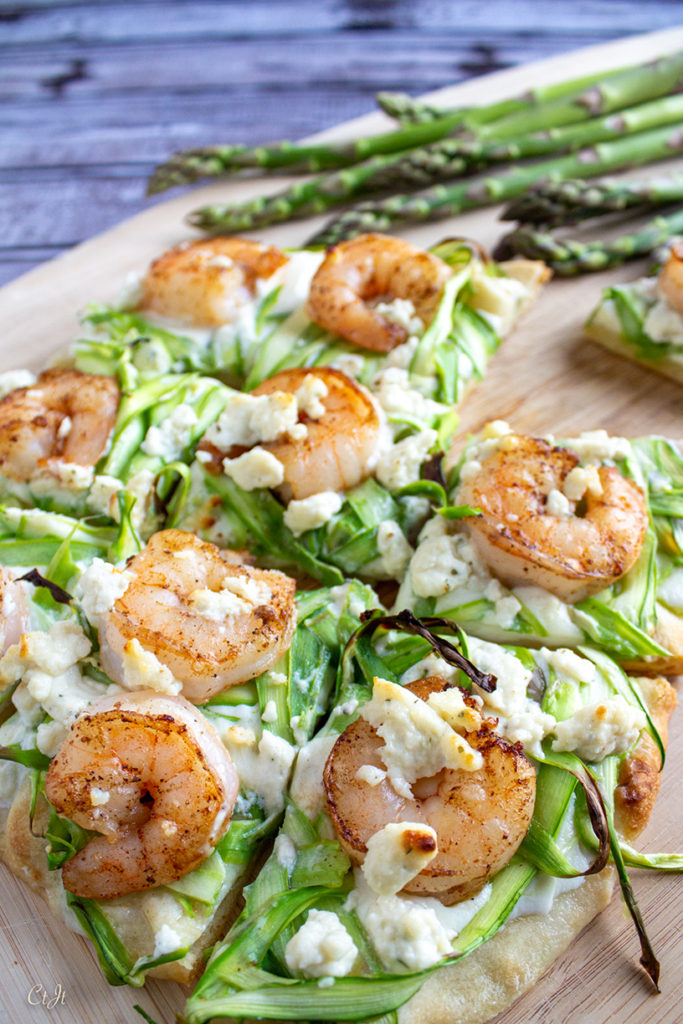 Ingredients:
1 large piece of naan
1 Tbsp Sigona's Fresh Press Extra Virgin Olive Oil
1 Tbsp butter
8 to 10 wild Patagonian red shrimp
Salt and pepper, to taste
4 oz. fresh mozzarella, sliced
Half a bunch of fresh, local asparagus, ends trimmed, stalks shaved into strips with a vegetable peeler
About 2.5 oz a spreadable, herbed cheese, such as Boursin garlic & fine herbs or Nicasio Valley Foggy Morning with garlic & basil
Directions: Preheat oven to 450°F.
Heat a large skillet over medium-high heat. Toast the naan bread for about 1 to 2 minutes a side so it's lightly toasted. Set aside.
To the same skillet, add the olive oil and butter over medium-high heat. Season the shrimp with salt and pepper and add to the hot skillet. Cook for about 1 min a side, flipping once; remove to a plate (shrimp will finish cooking in the oven).
Add sliced mozzarella to the flat bread in a single layer. Add the shaved asparagus and then the shrimp. Dot the top generously with the herbed cheese.
Bake the flatbread on a rimmed baking sheet for 8 to 10 minutes or until the cheese is melty and lightly toasted. Allow to rest about 3 minutes then slice into 8 to 10 pieces.