Dream of the Mountain Ravioli with Brown Butter & Sage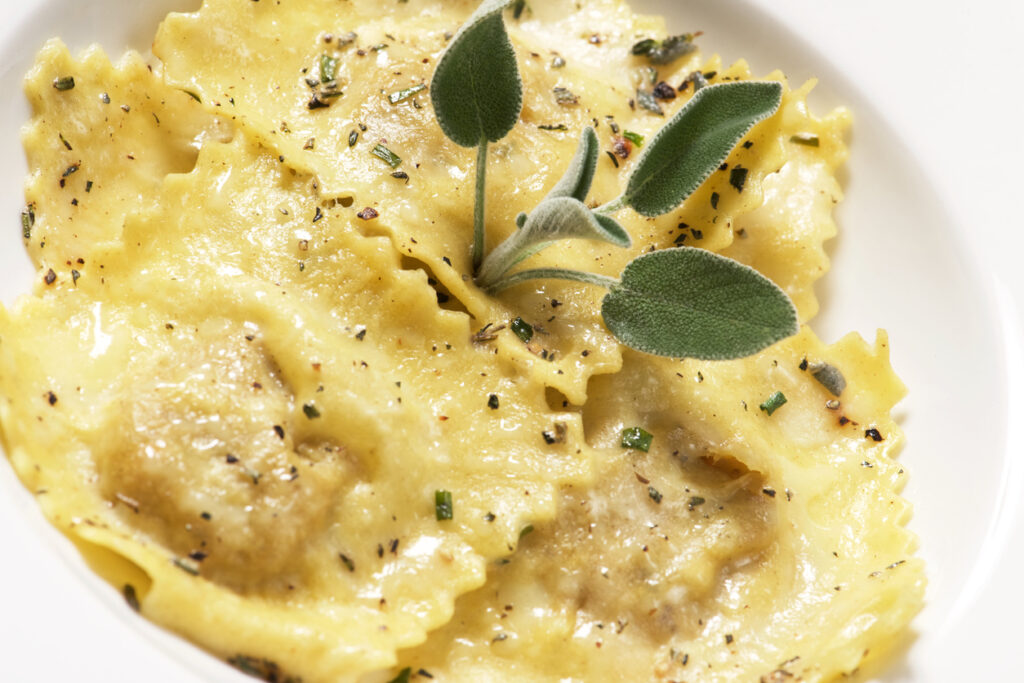 Browning butter brings all the boys to the kitchen. That's right – the smell of butter slowly melting and browning delivers mouth-watering scents, especially when fresh sage is added and infuses its fresh, earthy flavor to the mix. The browned mixture is absolutely delicious when drizzled over our Dream of the Mountain cheese-stuffed ravioli, a pasta so unique you'll only find it at Sigona's. We work with Saporito Pasta in Redwood City to make the ravioli using a mountain cheese from Switzerland that is found only at our stores. How cool is that? Serves 2 to 4.
Ingredients:
8 oz. unsalted butter
About 1/3 cup fresh sage leaves, larger leaves sliced
Salt and pepper, to taste
1 package Dream of the Mountain ravioli, made locally and found only at Sigona's
Directions: Place the cold butter in a medium skillet preheated over medium heat. Do not swirl or move around. Once the butter has melted and has begun to turn brown around the edges, add the sage and salt and pepper, to taste.
When the sage begins to give off its aroma and slightly crisps up, turn off the heat.
Meanwhile, cook ravioli according to package directions. Drain and transfer to a serving dish. Drizzle immediately with the browned butter.