April 2022 Balsamic & Olive Oil Sale Recipes
We choose new infusions each month to put on sale so you get a chance to try something new. We have a recipes for each to help get your creative juices flowing!
On sale in April 2022 we have:
Meyer Lemon Fusion extra virgin olive oil
Honey Ginger infused white balsamic
Satsuma Vanilla Cream infused balsamic
Wild Mushroom & Sage infused extra virgin olive oil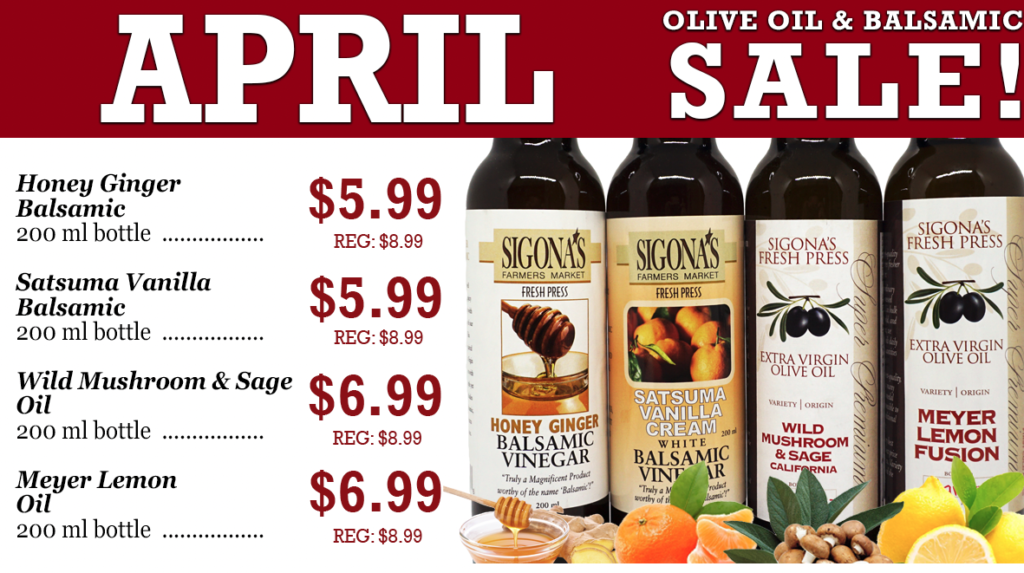 These are available on our markets and online.
Sales valid in the markets April 6 – 30th
Sales valid online April 1 – 30th
Follow the links below the images to find the recipes!