Robbie's Produce Tips: Locally Grown Organic Padrón Peppers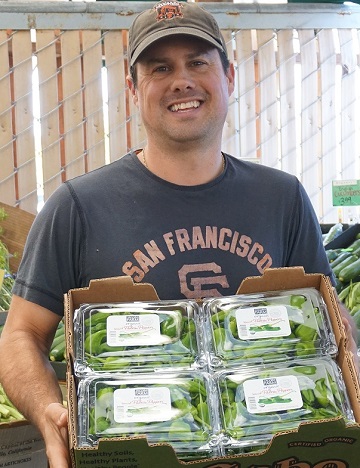 Padrón peppers are a new item at Sigona's that we're excited about. They make a fantastic appetizer. Check out "In the Kitchen with Sigona's" recipes.
Choose peppers that are:
Green in color. Lighter green is fine, yellow would be an older pepper.
A little wrinkly and soft is natural for this pepper, just don't want too much.
Store in plastic bag in the refrigerator until ready to prepare.