January 2022 Olive Oil & Balsamic Sale Recipes
We feature each month a new infused olive oil or balsamic so you have a chance to try them all at a great price! On sale this month we have:
Baklouti Green Chili Olive Oil
Coconut Balsamic
Oregano White Balsamic
Neapolitan Herb Balsamic
Madagascar Black Peppercorn Olive Oil
Sales valid now through January 31, 2022, both online and in the markets. Try these in your favorite recipe or see what've we've listed below for inspiration:
Grilled Pineapple Salsa
Baklouti oil perfectly potent, in terms of spiciness, so just a 1/2 tablespoon will add the right amount of heat and flavor to this salsa. The coconut balsamic balances it all out, adding a little zip to each bite. Makes about 4 to 5 cups.
Ingredients:
1 pineapple, peeled, cored and sliced into strips about 2" thick (watch this video for tips on preparing a pineapple)
1/2 a sweet onion, chopped
2 large mangos, such as Kent, peeled and chopped
1 Roma tomato, seeded and chopped
1/3 cup chopped fresh cilantro
3/4 tsp salt
3/4 tsp lime zest
3 Tbsp fresh lime juice (about 1½ limes)
1/2 Tbsp Sigona's Coconut Balsamic
1/2 Tbsp of Sigona's Baklouti Infused Olive Oil
Directions: Preheat grill to medium-high heat (350° to 400°F).
Grill pineapple and onion 5 minutes or until well-marked but not cooked through. Chop and place in a large bowl.
Add mangos, pineapple and remaining ingredients; toss until well coated. Cover and chill at least 30 minutes before serving.
Suggested Uses:
Spoon over fish tacos
Serve with glazed chicken wings
Pile on warmed Brie or Camembert-style cheeses
As an accompaniment to seared scallops
Garnish grilled salmon
---
Oregano Balsamic-Roasted Tomatoes with Burrata
This is flavorful and delicious. We love it spread over baguette slices. Serves about 4 to 6.
Ingredients:
2 pints grape or baby heirloom tomatoes
4 cloves garlic, smashed
3 Tbsp Sigona's Fresh Press Extra Virgin Olive Oil (Switch it up! Try one of Sigona's infused oils, such as Garlic Oil or Basil Oil)
Kosher salt, to taste
8 oz. burrata cheese (or two 4 oz. balls)
1/2 cup Sigona's Oregano White Balsamic
Optional: Fresh basil, for garnish
Freshly ground black pepper
Directions: Preheat oven to 400°F.
Combine tomatoes, garlic, olive oil and salt in a medium baking dish. Toss to coat well. Roast for 30 minutes.
Meanwhile, reduce the balsamic. Add the balsamic to a small sauce pan over medium-high heat. Bring to a lively simmer the reduce heat to low; cook for about 12 minutes more, stirring occasionally, until reduced by at least half and thickens. Remove from heat; it will thicken as it rests.
Remove the tomatoes from the oven, smash the garlic with a fork and gently stir the mixture. Gently tear open the burrata and nestle it in among the tomatoes. Spoon or drizzle the balsamic reduction over the top of the dish and finish with fresh basil and pepper. Serve warm or at room temperature with slices of a baguette.
---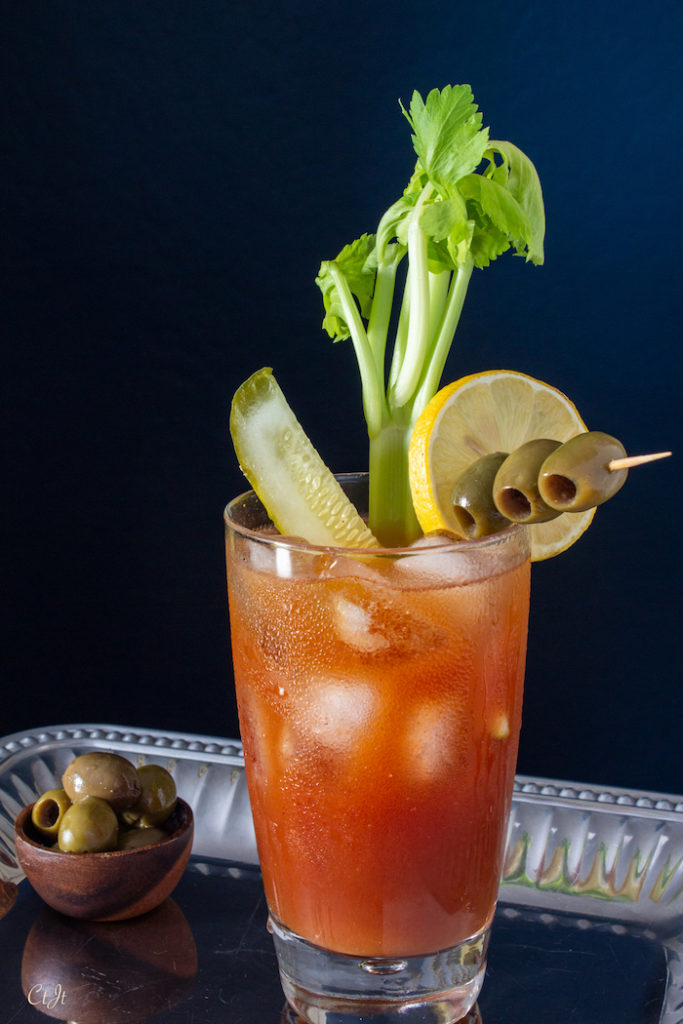 Bloody Mary with Neapolitan Herb Balsamic
In addition to seeing how many edible adornments you can add to the top of your drink, adding balsamic is an exciting way to spice up a Bloody Mary. Our Neapolitan Herb Balsamic is infused with rosemary, marjoram, thyme, garlic and sage — it's absolutely perfect for adding layers of herbaceous and tangy flavor to your drink. Serves 2.
Ingredients:
About 1/2 cup vodka
8 oz. tomato juice
1/2 Tbsp prepared horseradish, or to taste
2 1/2 tsp. Sigona's Neapolitan Herb Balsamic
1/2 tsp. Worcestershire sauce, optional
2 Tbsp fresh lemon juice, more to taste
A couple dashes hot sauce, such as Tabasco
Freshly ground paper, to taste
Ice
Suggested Garnishes:
Stalks of celery
Green olives
Lemon wedge
Pickles
Cooked shrimp
Cherry tomatoes
Green chilies
Pickled vegetables (asparagus, beans, etc.)
Directions: In a pitcher, mix together the vodka, tomato juice, horseradish, balsamic, Worcestershire, lemon juice, Tabasco and pepper.
When ready to serve, fill two glasses with ice and then add the Bloody Mary mix. Add a stalk of celery and any other garnish you wish.
---
Pan-Seared Swordfish with Peppercorn & Lemon-Herb Butter
Swordfish is sometimes said to be the steak of the sea, so why not cook it like one? Giving the swordfish a good sear and allowing it to finish in the oven allows for even cooking and leaves the skillet with a fantastic base with which to make a quick finishing sauce. Inspired by Bon Appetit. Serves 2.
Ingredients:
2 Tbsp butter, at room temperature
1 scant Tbsp chopped fresh parsley
1 clove garlic, minced
About 1/4 tsp coarsely ground mixed peppercorns, plus more for seasoning
Zest from half a lemon
Salt, to taste
2 Tbsp Sigona's Madagascar Black Peppercorn Olive Oil
2 Swordfish steaks
Lemon wedges, for serving
Directions: Allow the fish to sit out at room temperature for at least 25 minutes before cooking.
Preheat oven to 400°F.
In a small bowl, mix together the butter, parsley, garlic, ground peppercorns and lemon zest. Set aside.
Heat oil in a cast iron or heavy-bottomed, oven-proof skillet over medium-high heat. Lightly season the swordfish with salt then add to the hot skillet. Sear on one side for 3 minutes then flip and immediately place in the oven (careful of the hot handle). Roast for about 7 to 9 minutes or until cooked through (internal temp should be at least 130-135°F).
Transfer swordfish to individual serving plates and set aside. To the same skillet, add the butter mixture. Scrape up any brown bits from the bottom of the skillet as the butter melts (add low heat if necessary, but pan should still be hot).
To serve, drizzle the butter over the swordfish and serve immediately. Offer a lemon wedge on the side.