Perfect Pairing: Roasted Sesame Oil + Honey Ginger White Balsamic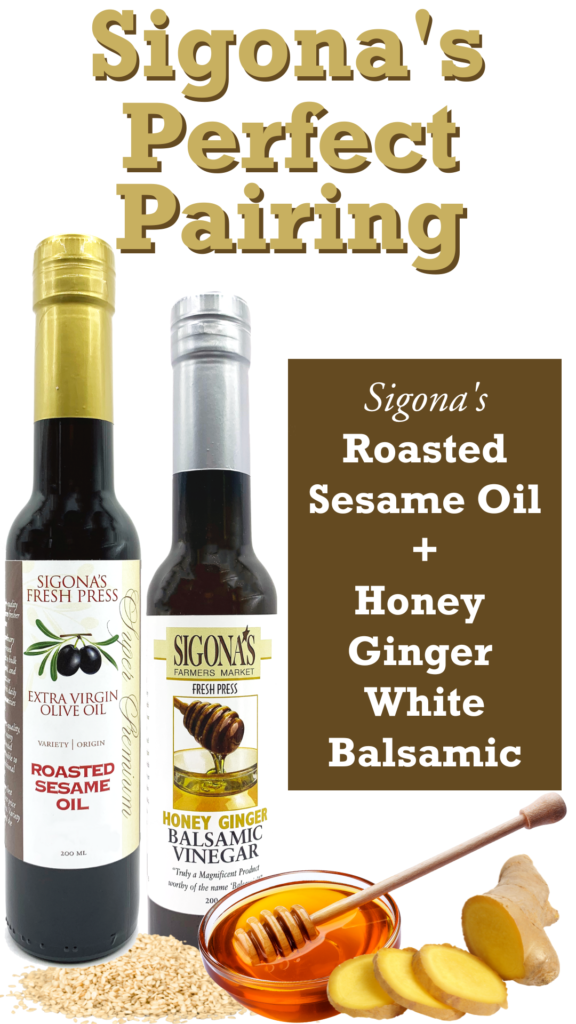 Another perfect pairing will be available on sale in May 2023: Roasted Sesame Oil + Honey Ginger White Balsamic. We rotate in a new pairing about every month spring the spring and summer months, putting it on sale both online and in our markets. They great gifts or a go-to for a great recipe. It's now just $16.99, reg. $24.99. Save $5 through May 31, 2023.
FIND IT: Perfect pairing available in our markets and online.
Our roasted sesame oil is all sesame oil, it's not an infused olive oil. This oil is roasted nice and slow to deliver an endless wealth of flavors. It adds incredible taste to Asian-inspired dishes and sauces as well as roasted potatoes or veggies.
Flavors of honey and ginger in this infusion play well together and bring a gentle, spicy heat, which balances perfectly with the moderate, natural acidity of our white balsamic. This balsamic is superlative when paired with our roasted sesame oil and our Persian Lime Olive Oil to dress a Chinese chicken salad.
How to use this perfect pairing:
Recommended ratio: The roasted sesame oil has an intense flavor and aroma, so we suggest to start with a 2:1 ratio of balsamic to oil. For example, start with 2 tsp balsamic and 1 tsp oil. Adjust to taste.
Serving Suggestions:
Sauté veggies, such as green beans or broccoli
Whisk together with Sigona's Persian lime olive oil for a vinaigrette
Use it as a dipping sauce for fish dishes, grilled chicken, spring rolls and more
Combine the two with hoisin, soy sauce, garlic and fresh ginger to make a Teriyaki-style marinade for salmon
See also:
Recipe Roundup: Roasted Sesame Oil
Recipe Roundup: Sigona's Honey Ginger Balsamic
Honey Ginger Balsamic Sautéed Green Beans
These cook all in the same skillet. There is no need for parboiling or blanching before they're sautéed with the balsamic. Serve these alongside our recipe for One Skillet Chicken with a Satsuma-Vanilla & Marmalade Glaze to make it a complete meal! Serves 4 to 6.
Check out this recipe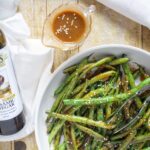 Teriyaki-Style Salmon
Delicious and easy for a weeknight meal. The Teriyaki-style sauce is made with hoisin, soy sauce, garlic, fresh ginger, our honey-ginger white balsamic and our roasted sesame oil. This dish will definitely delight your tastebuds! Recipe & image courtesy of Veronica Foods. Serves 6 to 8.
Check out this recipe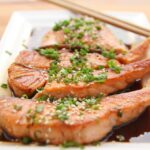 Chinese Chicken Salad with a Honey Ginger, Roasted Sesame and Persian Lime Vinaigrette
Light, flavorful and packed with good veggies, this salad is fantastic as a main entree for lunch or dinner. For more substance and protein, toss in up to two cups of cooked quinoa in with the greens. Serves about 4.
Check out this recipe