Recipe Round Up: Pecorino Romano cheese
What's Pecorino Romano? An Italian cheese made with sheep's milk. Pecora = sheep in Italian!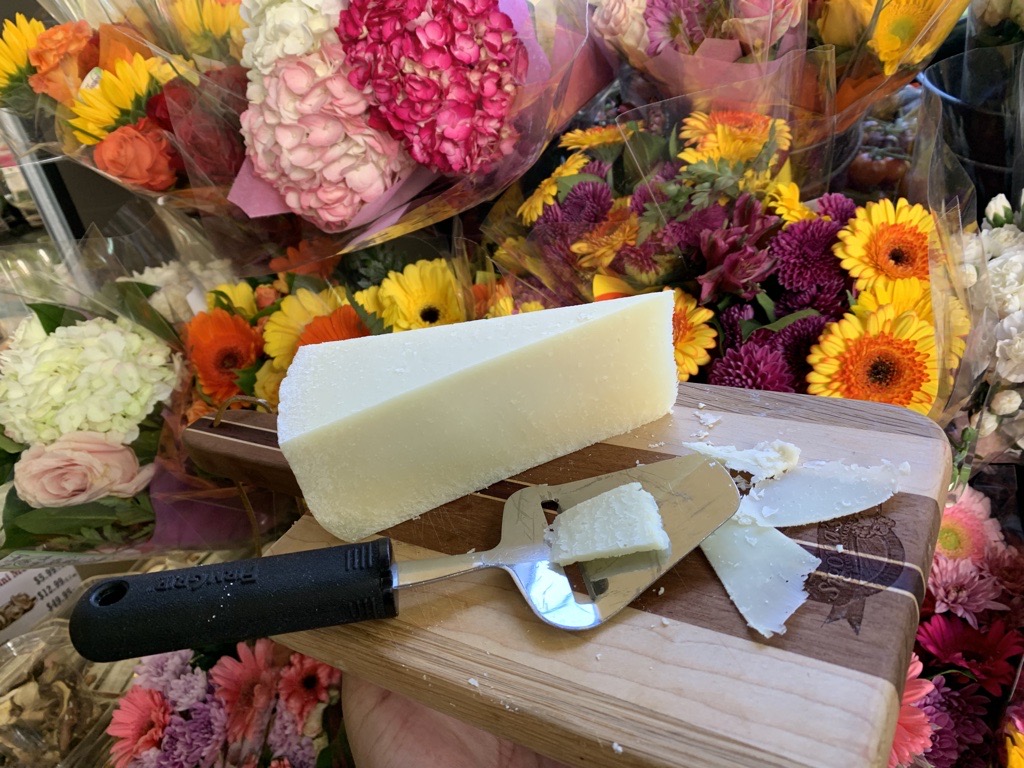 We love this particular Pecorino Romano, by Sogno Toscano in Italy. It is a truly delightful cheese! It packs less of a punch than some Pecorino Romano cheeses because it is a young cheese — the typical sharpness of Pecorino Romano cheeses increases with age. This one is firm, has light moisture and is less salty, yet it has a rich, full flavor.
See also: Get a wedge free Oct. 12 – 18, 2022. See how!
This cheese is fantastic with fruit or shaved onto salads. It's also a great melter, making it great for pasta dishes, such as cacio e pepe a recipe for Stanley Tucci's favorite Italian dish, spaghetti alla nerano.
Check out our serving suggestions: