Local | Fresh | Family
Summer Slaw with Sigona's Golden Pineapple White Balsamic Crunchy and tangy with a little kick and an Asian twist, this slaw is perfect for fish,...

Niçoise Salad with Seared Albacore Tuna The beauty of this salad is you can add more of one ingredient or another, depending on what you...

Big Sur On a Cheese Board This cheese is simply lovely on a cheese board, drizzled with sweet honey and served alongside Marcona almonds and...

Pan-Seared Wild White Sea Bass with a Summer Salsa Wild white sea bass is a meaty fish, which produces thick fillets with a flavor that's...

Heirloom Tomato & Pimento Cheese Topped Crostini Savory, summery and finishing with a slight, sweet-pepper kick, these simple crostini are perfect for a backyard get...

This dish is traditionally made with pasta, but we used zucchini noodles to introduce a healthier element. Translated, cacio e pepe means cheese and pepper;...

Watermelon Agua Fresca Agua Fresca is a light, refreshing fruit juice which originated in Mexico. This thirst-quencher is made by simply blending fruit with water...

Broiled Stone Fruit with Blenheim Apricot White Balsamic and Thyme over Vanilla Gelato with a Crumbled Cookie Topping While stone fruits are perfect raw and...

Smoky Corn & Zucchini Pancakes with Anaheim Peppers and White Cheddar Cheese These savory pancakes, with a smoky-flavored twist, are perfect for any meal or...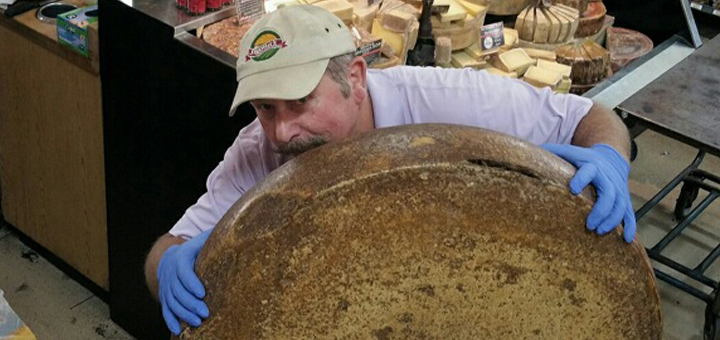 DREAM OF THE MOUNTAIN Historically and simply known as "mountain cheese," Dream of the Mountain was named by yours truly, the specialty foods and cheese...